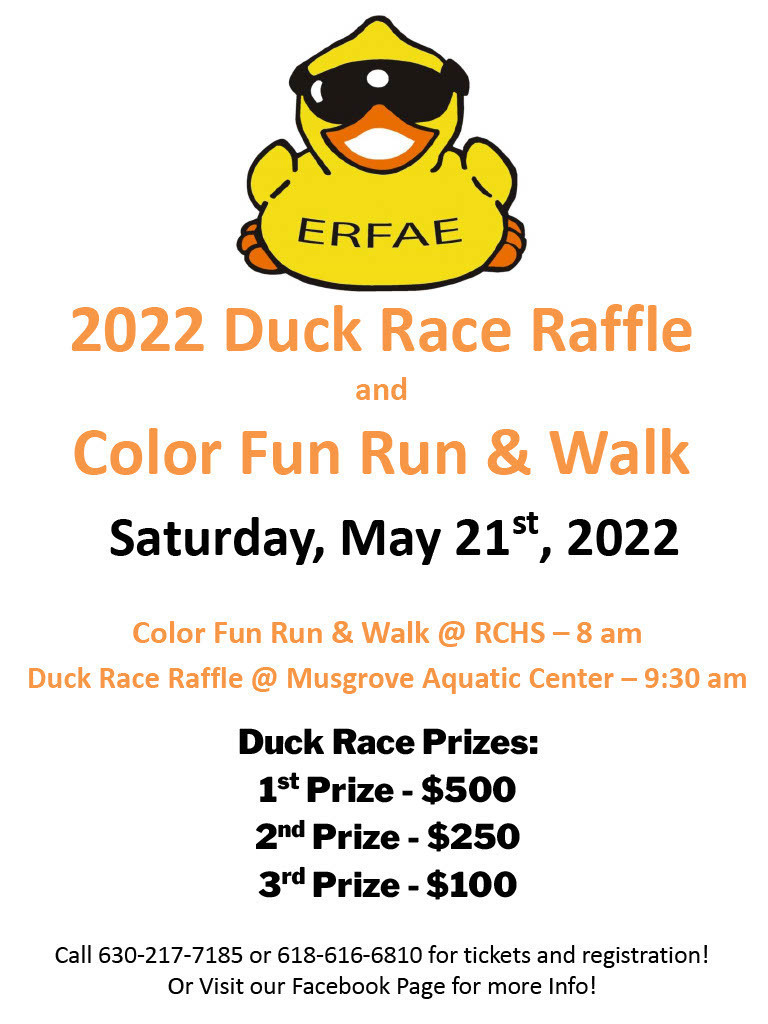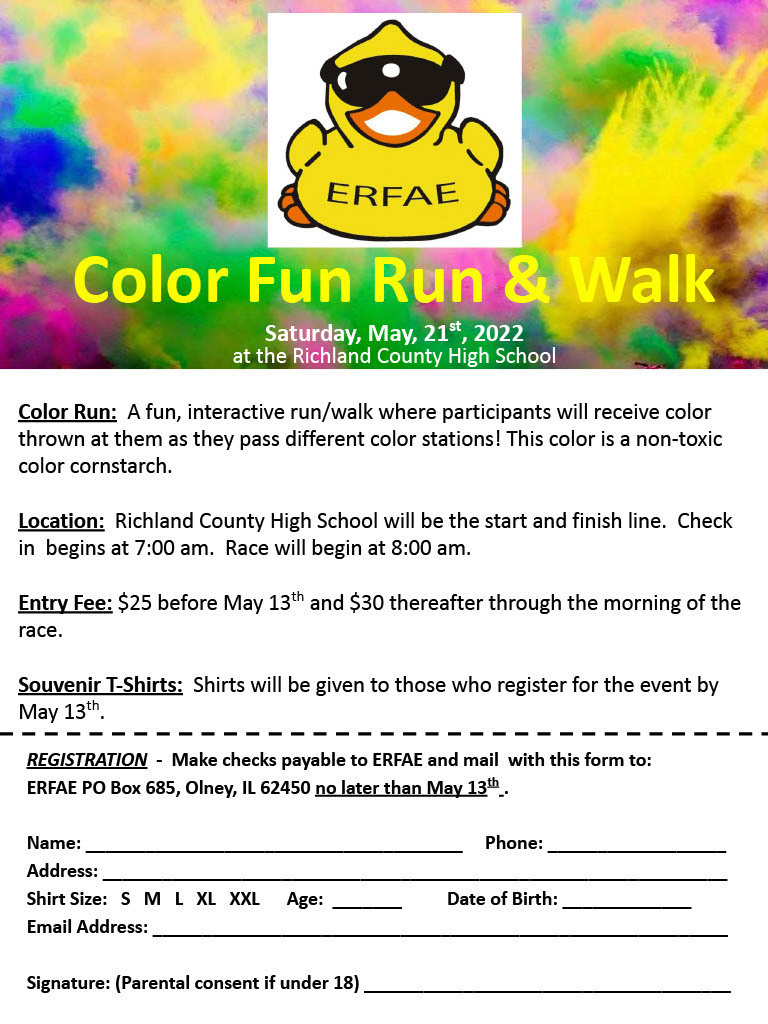 The Richland County School District will be hosting a Job Fair for support staff positions on Thursday, May 12, 2022 from 3:30 p.m. - 6:00 p.m. at the Richland County High School Commons Area. Stop by to find out more information about employment opportunities with the school district.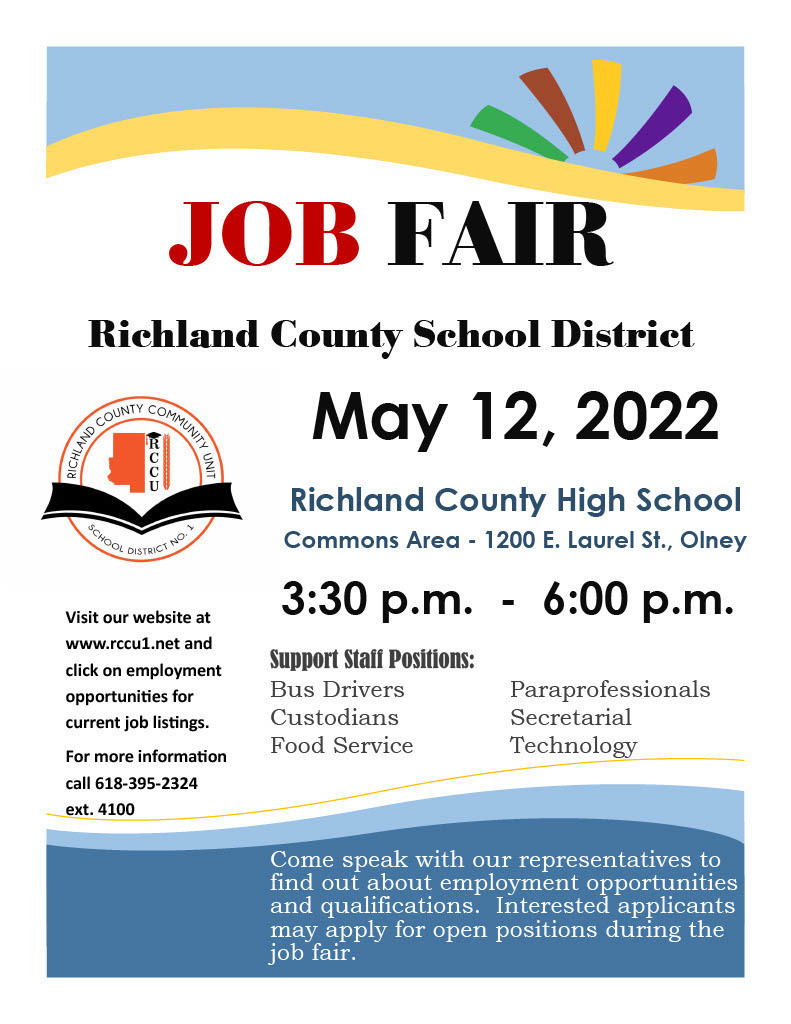 8th Grade Students interested in RCHS Cheer
Track Meet today at Carmi This is a message from Carmi about parking. Would you please tell your parents and bus drivers to park behind the stadium today......or use the Dairy Queen gravel parking lot. No parking in the school parking lot (there won't be any parking spots available anyway). Our lunch period will be jam packed in the lot as our kids all have open campus for lunch and will be leaving and coming back from noon to 12:40
National Administrative Professionals' Day RCMS would like to recognize these two wonderful individuals for their hard work behind – and directly in front of – the scenes, making sure things run smoothly throughout the entire school and supporting everyone here at RCMS in any way they can. Thank you Mary Ann and Taylor for all you do!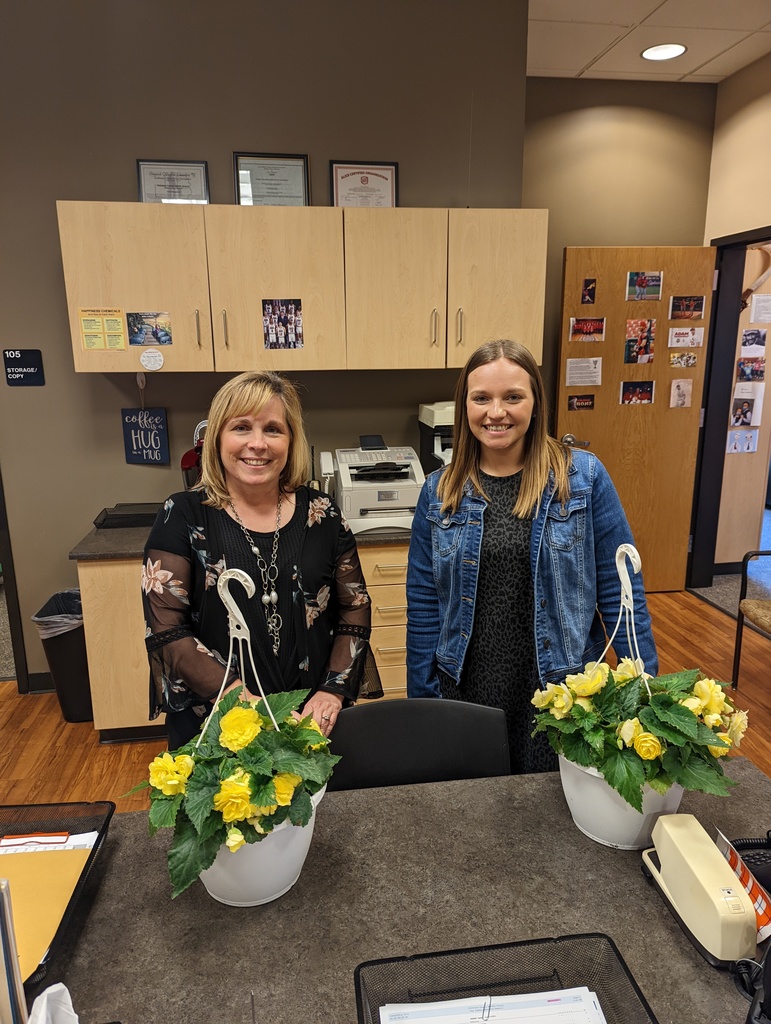 Free Children's Orthopedic Clinic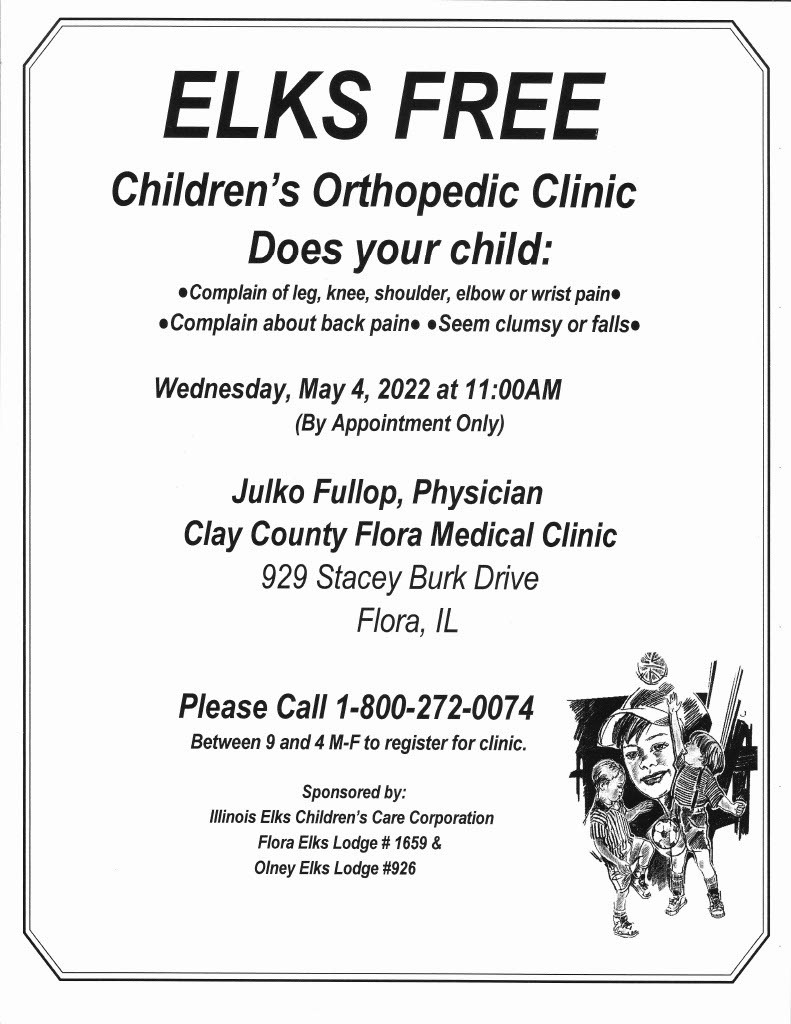 RCMS Boys and Girls Track Announcement Track Meet added to the current schedule Tues, Apr 26 - 4 pm at the RCHS Track hosted by St Joe
RCMS Boys and Girls Track and Field Update Practice will be at the High School Track from 2:15 until 3:30. Please pick up your child at the High School Track at 3:30.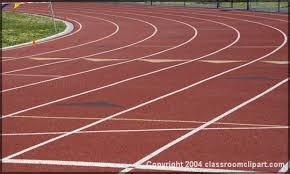 Students and teachers at RCMS are pumped to be included in raising funds for ERFAE. Students in every classroom are responsible for decorating milk jugs to house donations for ERFAE. Prizes will be given for the best decorated milk jug and for the class that raises the most money. We want to give a shout out to Prairie Farms for donating milk jugs. The contest will begin April 19 and will end April 29. Best of luck everyone!!
Boys and Girls Track Practice has been cancelled for today, Wed, Apr 13.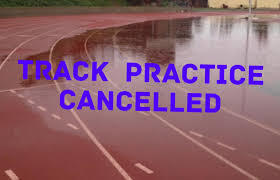 Important announcement for Wednesday, April 13th - All after school activities will be canceled for today. Thank you
This is a reminder that school will be dismissed one hour early this Thursday for Easter vacation. In addition, there will be no school on Friday, April 15 and Monday, April 18. School will resume on Tuesday, April 19. Enjoy the break!
The Olney Track and Field Invitational for Saturday, April 9th has been cancelled.

RCMS Track Meet at Fairfield for Thur, Mar 31, has been cancelled. Both Boys & Girls will have practice at RCMS after school.
The RCMS Track Meet for Wed, Mar 30, has been cancelled due to the threat of rain and strong thunderstorms. This Meet will not be made up.

Traditional after school 5th block program will end on Thursday, March 31st. We will finish the morning 5th block program on Friday, April 1st. Beginning Monday, April 4th, we will offer after school homework help only from 3:15-4:00pm, Monday thru Thursday. No transportation will be provided. After school homework help will end on Thursday, April 28. Students must be registered for the 5th block after school program to attend this homework help time.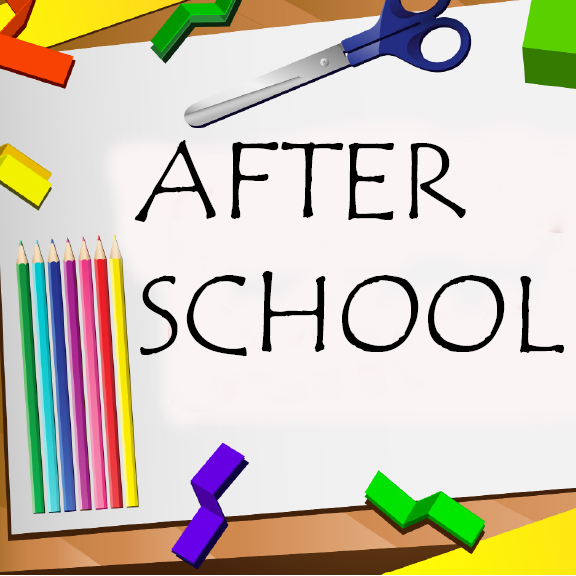 RCCU #1 Bright Beginnings is offering FREE Developmental Screenings for ages Birth through 3 on March 30, 2022. Please contact Jennifer Weidner to schedule an appointment 618-395-8540 ext 1703.
RCCU #1 serves families from pregnancy through 3 years of age. Contact Jennifer Weidner at 618-395-8540 ext 1703 for more information.
The Richland County Elementary School is offering Pre-K and Kindergarten Screenings this spring for the 2022-2023 school year. To schedule a screening please call RCES at 618-395-8540.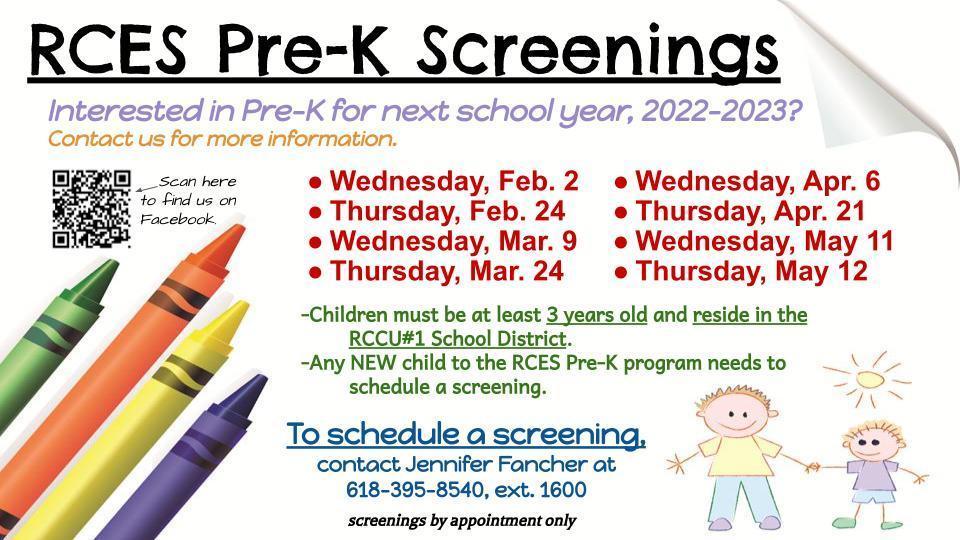 Boys Track and Field The 1st day of Boys Track and Field Practice will be on Wed, Mar 9 from 3:15 until 4:15 pm. Students must have current school year physical on file to participate.