Fundraiser Delivery Time!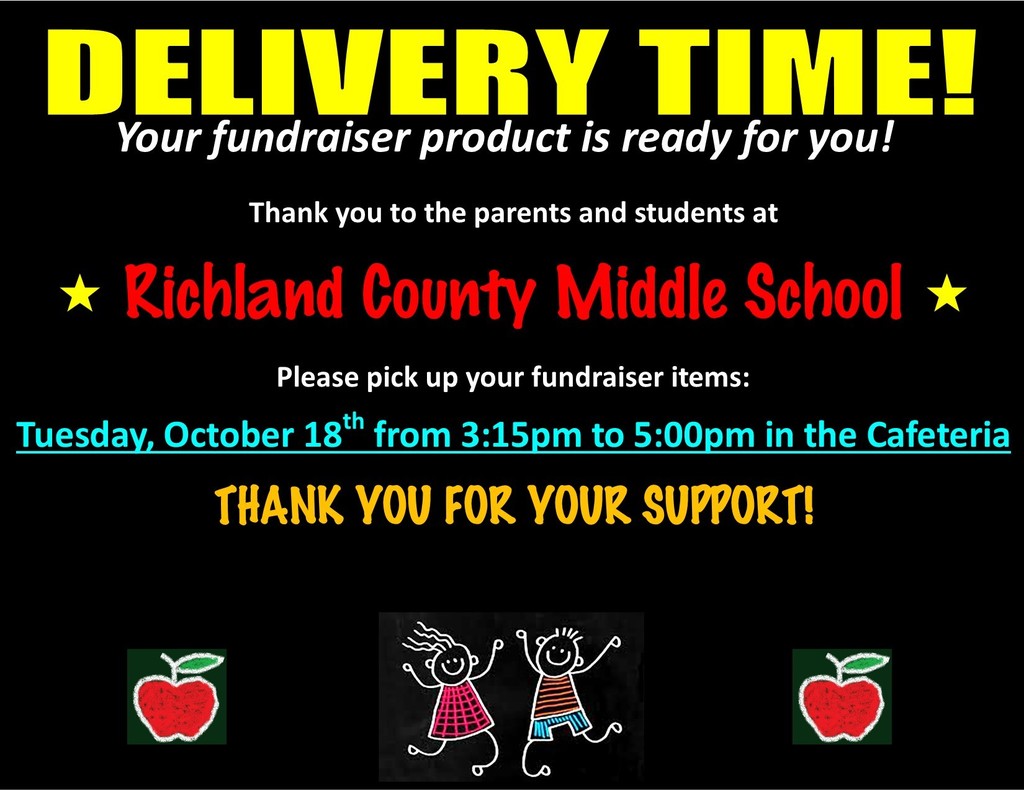 RCMS 2022-2023 Yearbooks are on sale now! $20 gets you a book full of Richland County Middle School memories. All sales are online at
www.jostensyearbooks.com
. Delivery of the yearbook will be in August 2023. The only way to guarantee a yearbook is to pre-order it!
RCMS Cub Character Award Winners-Teachers nominated the following students for representing the character trait of pride during the month of September.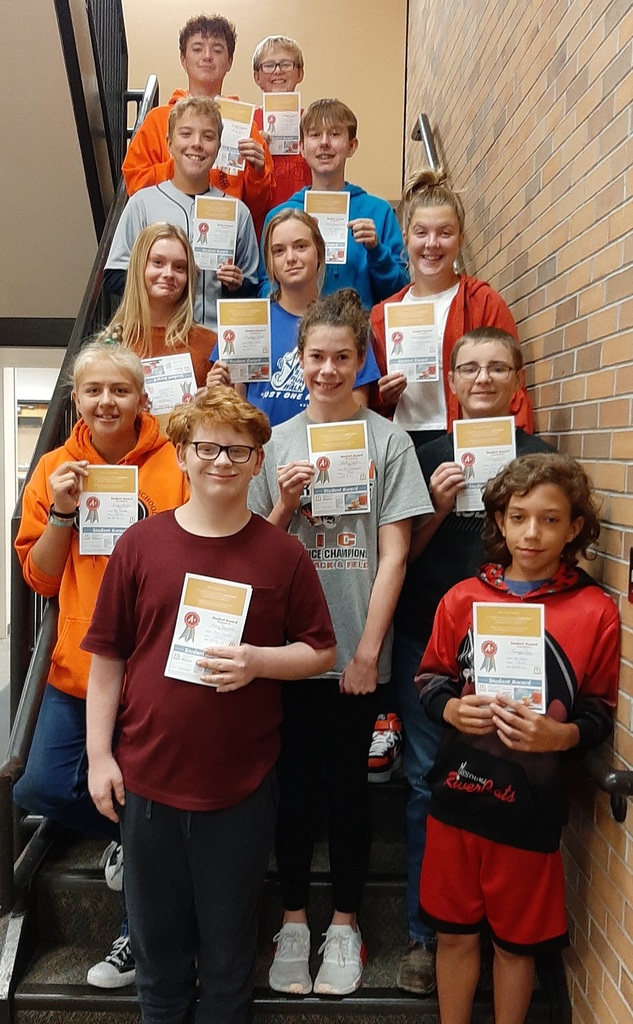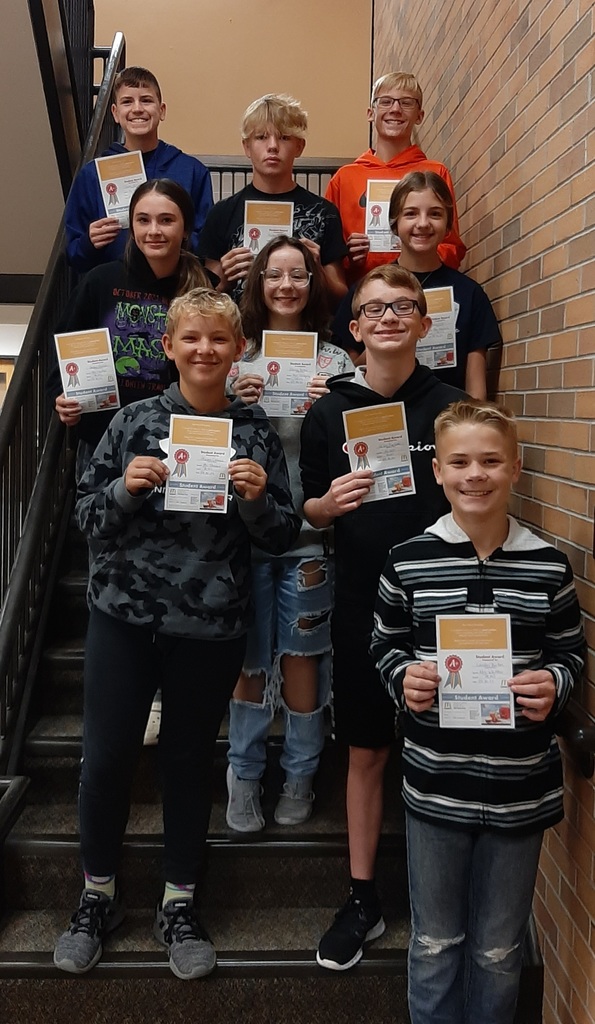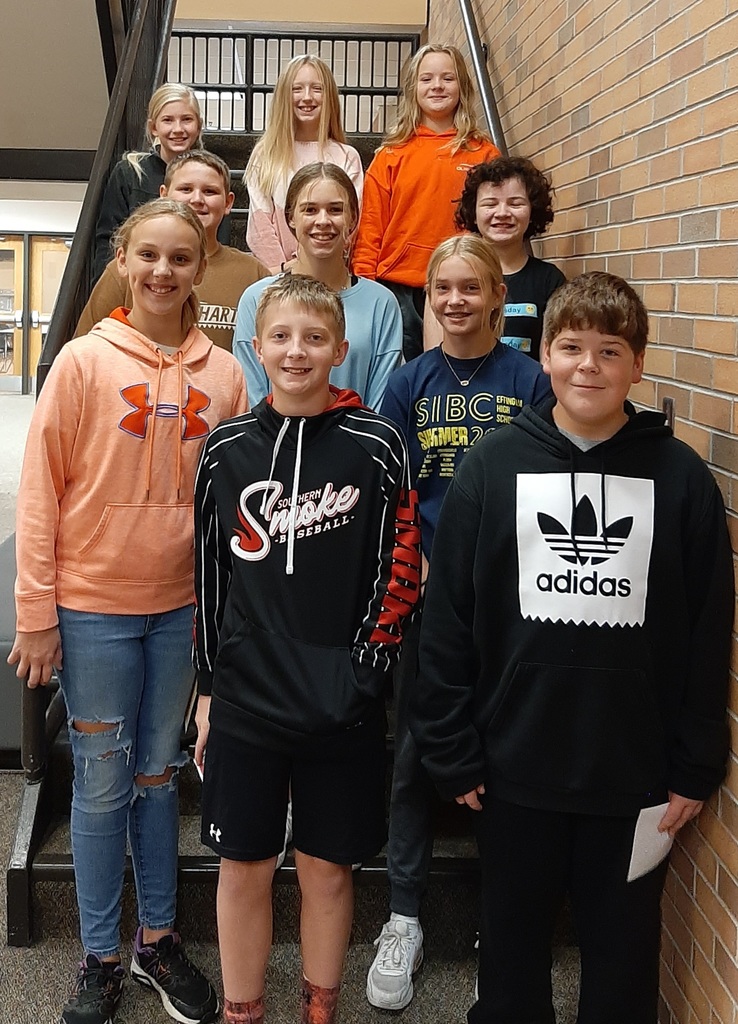 Students will be released 3 hours early on Wednesday, September 21 for school improvement activities. As a result, buses will be dropping off students at their stop 3 hours earlier than normal.

The theme for the VFW 2022-2023 Patriot's Pen Essay Contest is "My Pledge to Our Veterans". The deadline for the contest is October 31, 2022 Please see attached entry form.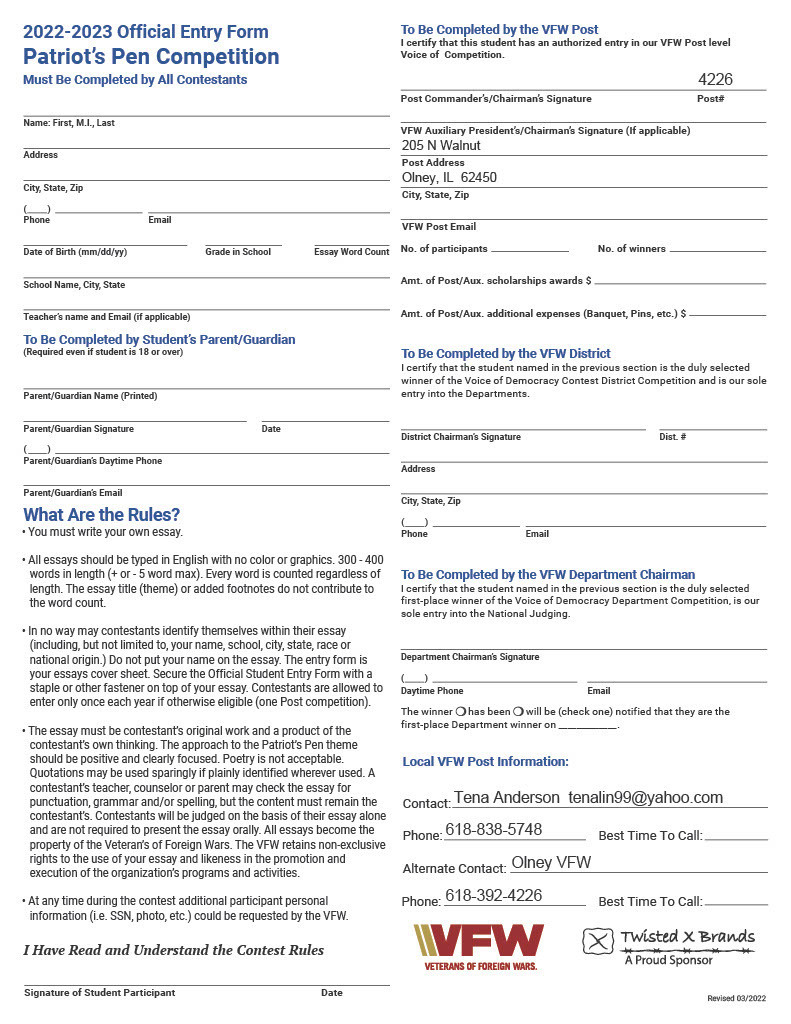 7th & 8th Grade Girls Basketball Tryouts!

Don't forget! Fundraiser ends on Tuesday - September 13th. Please bring your money in the envelopes provided. Thank you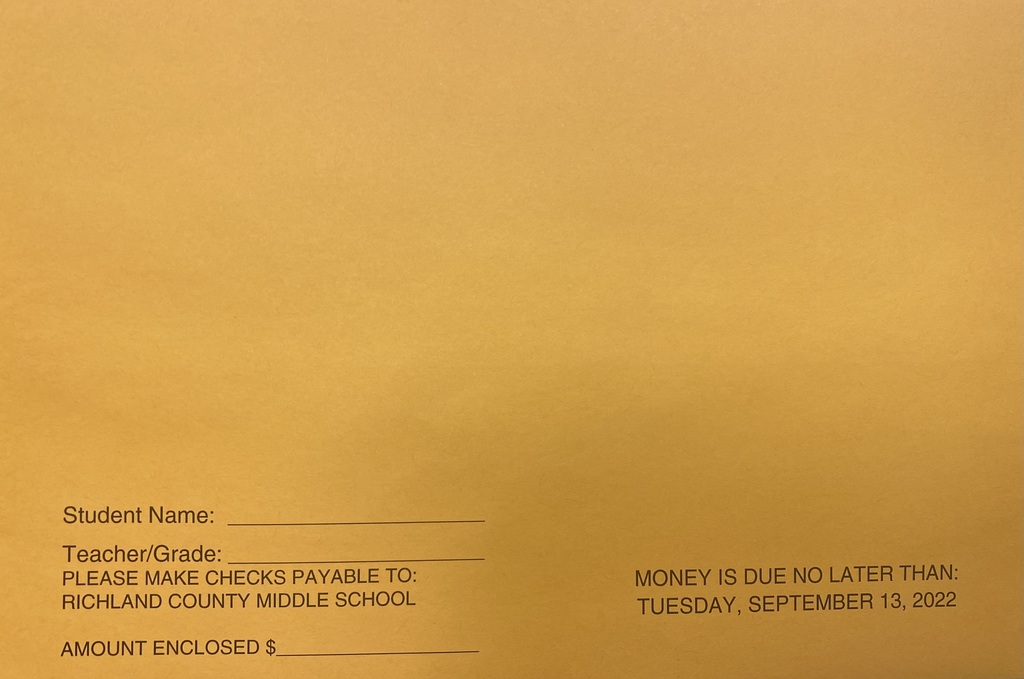 Homecoming week starts on Monday 9/12! Take a look at the the dress up days we have planned! Reminder school dress code does apply.

Important meeting regarding RCMS Washington D.C. Trip!

RCMS picture day is September 15th! Individual student pictures will be taken in the morning & sports photos (baseball, softball, cross country) will be taken in the afternoon! See more info below!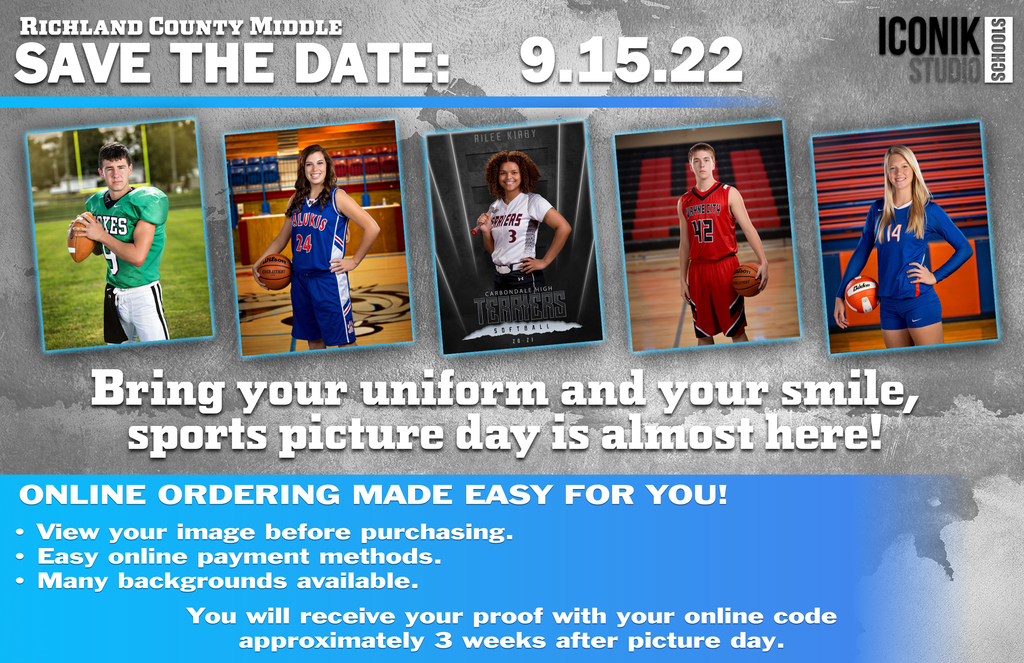 Richland County Middle School Fall Fundraiser begins today 8/30!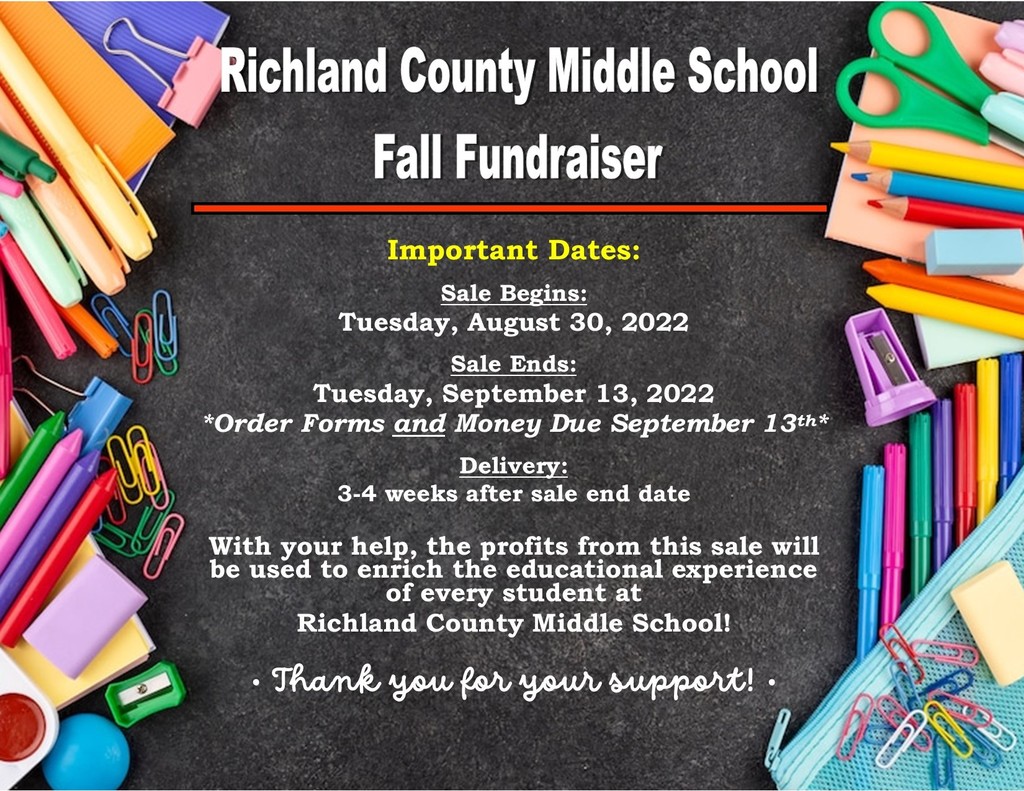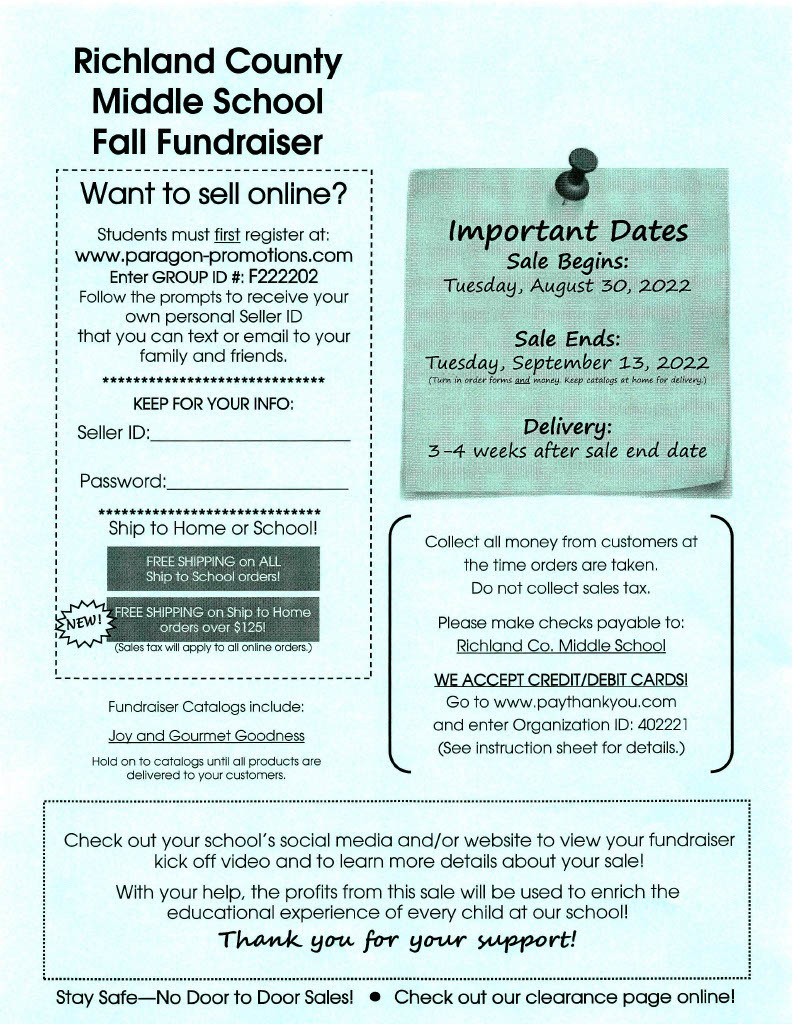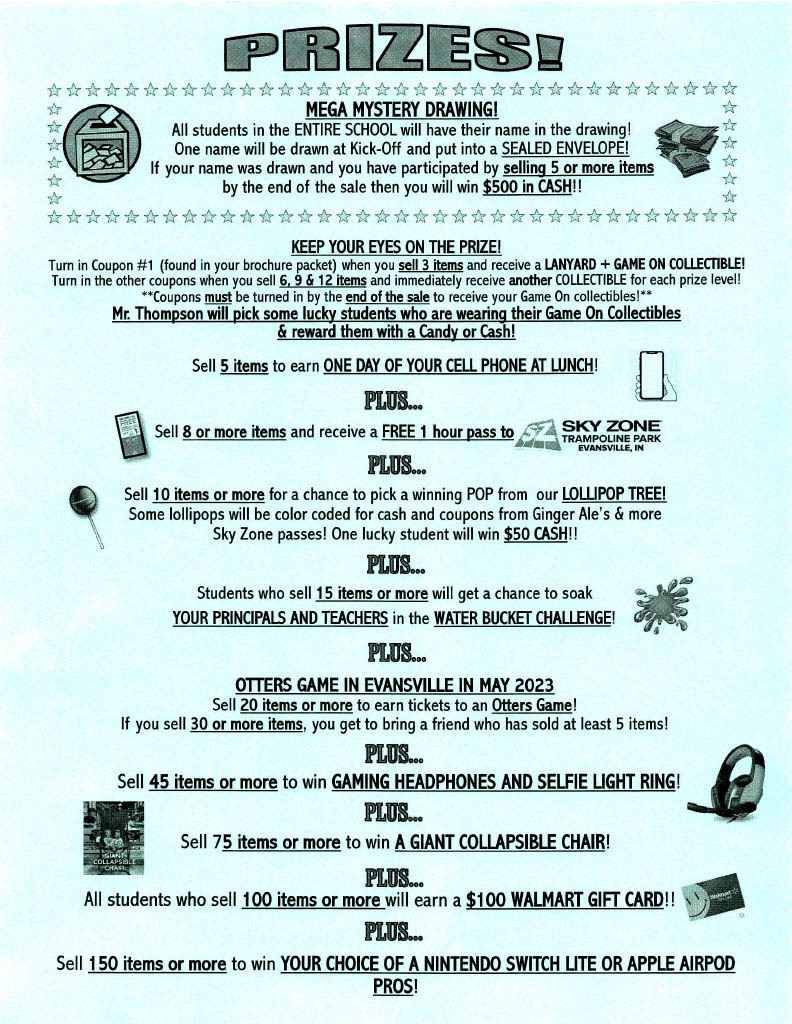 2021-2022 Middle School yearbooks on sale now! Cost is $20. We have a limited supply. Check the office for availability.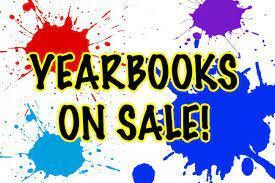 Freshman Students - please see Mrs. Rusk at the High School for your Middle School Yearbook. Yearbooks were sent home last week with 7th & 8th grade students.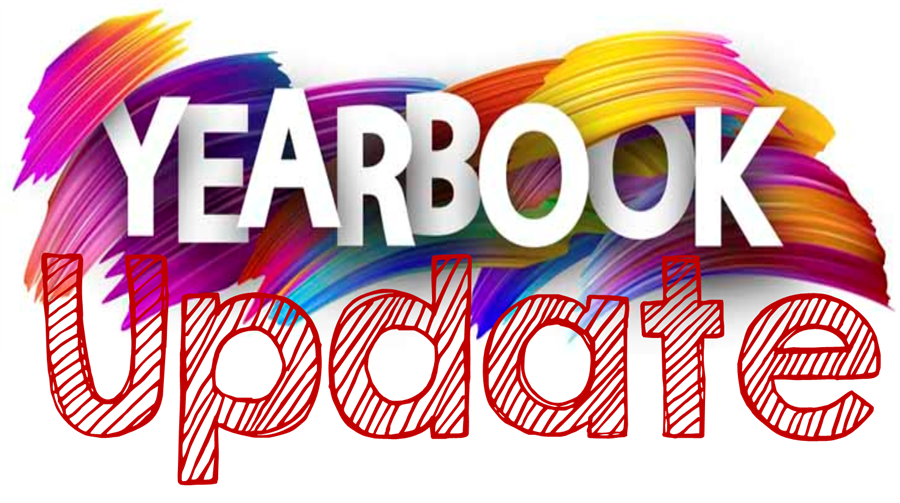 The RCMS Cheerleaders are sponsoring a block party back-to-school dance on Friday, August 26th, from 6:30 pm to 8:00 pm in the middle school parking lot. This is open to RCMS students only and the school dress code should be followed. Admission is $1.00 and concessions will be available for purchase.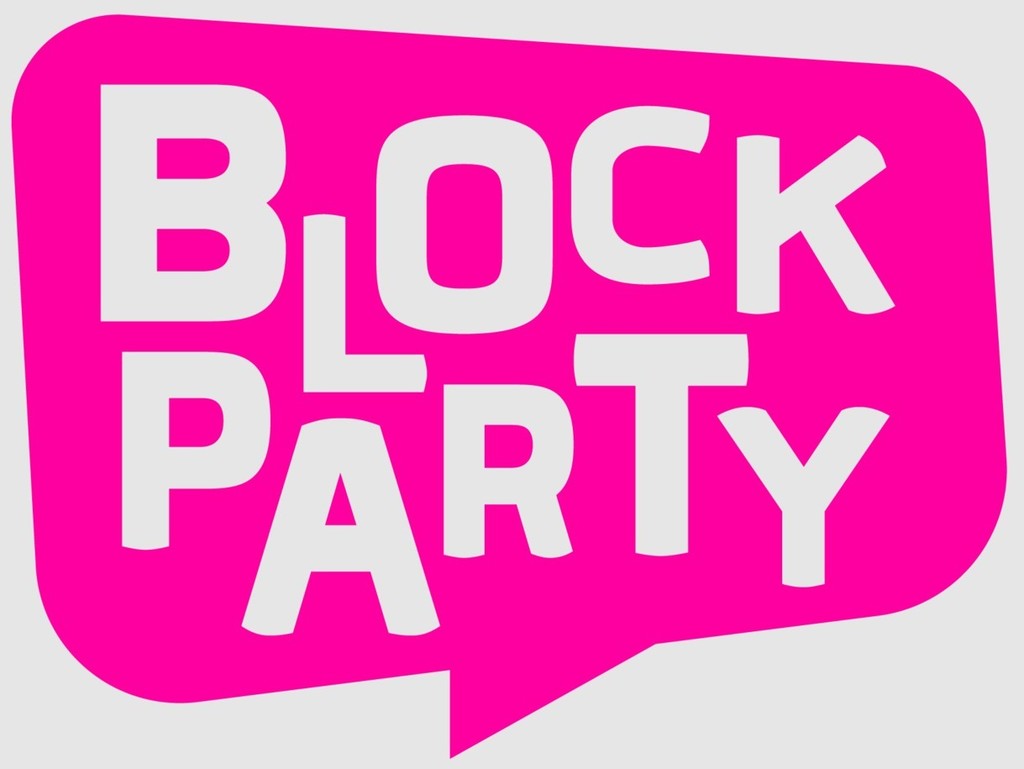 RCMS Softball Schedule Change-Saturday, August 27th, the Lady Cubs will be playing in the Fall Brawl Tournament in Fairfield. The first game starts at 10:30 am.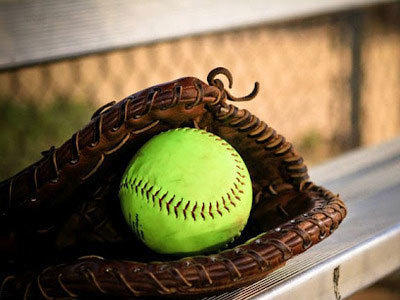 Thank you Trust Bank & Elm Street Christian Church for the donuts we received yesterday! It brightened our day & made our day a little more "sweet".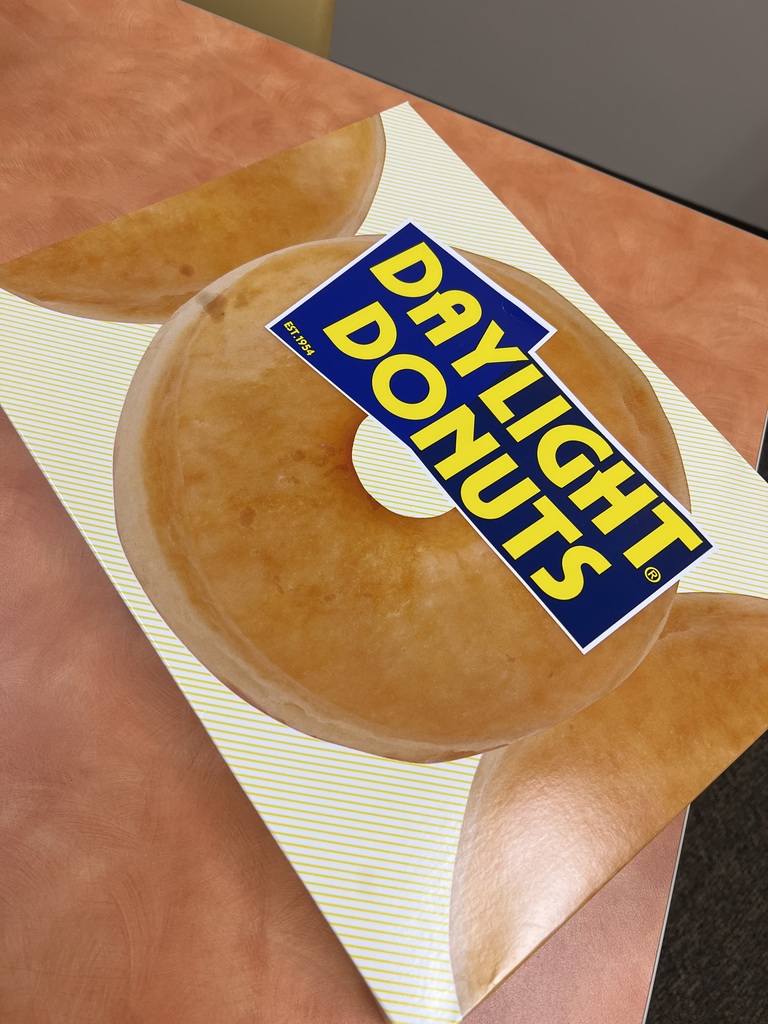 If you give a Teacher a new school year, they will probably need a cookie to go with it! Thank you Richland Nursing & Rehab for the treats!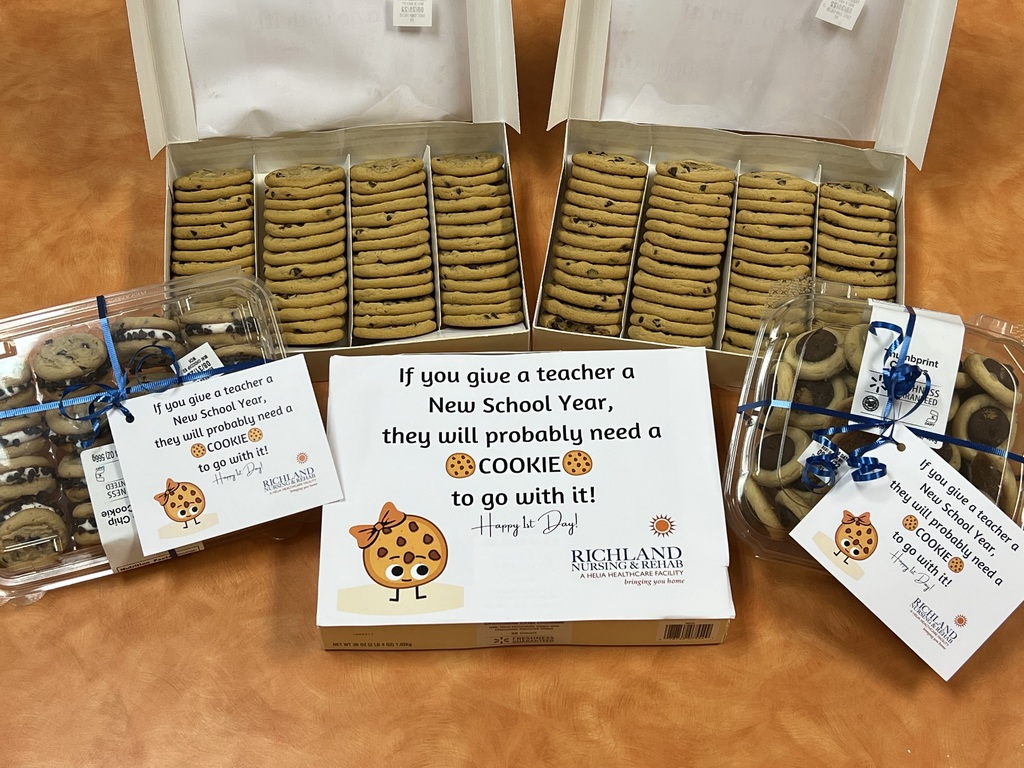 Back-To-School Night at RCMS will be Monday, August 15th, from 6:00-7:30. Students can drop off school supplies, meet their teachers, practice opening lockers, and locate classrooms. Printed schedules will be available, if needed. Students entering the 6th grade and their parents will have Academy Night from 6:00-7:00. Middle School procedures, Skyward, and Schoology information will be covered. We hope to see all our middle school students Monday night!!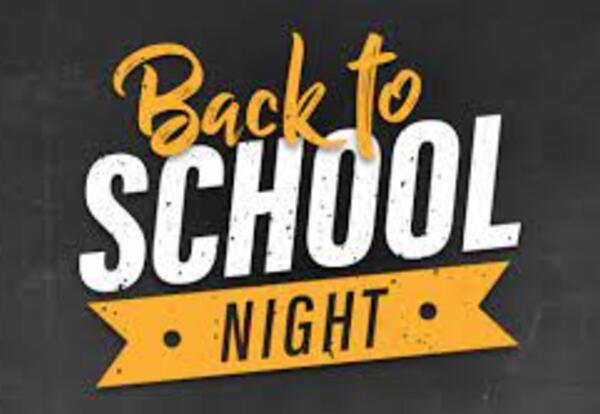 August 8, 2022 Dear RCCU1 Families: The new school year begins with a Teacher Institute on August 15th and 16th and the first day of student attendance on August 17th. A "Back to School Night" will be held at each school on August 15th and I invite you to make plans to attend. A schedule for the event is below. RCES PreK, Kindergarten, Grade 2 & 4 5:00 - 6:30 pm RCES Grade 1, 3 & 5 6:00 - 7:30 pm RCMS Grade 6, 7 & 8 6:00 - 7:30 pm RCHS Grade 9, 10, 11 & 12 6:30 - 8:00 pm As we begin the 2022 - 2023 school year, each school district is required to have a Safe Return to Learning Plan. This plan may be found on the school district website at
https://www.rccu1.net/
and is open for public comment until midnight on August 16th. Please take a little time to review this plan and familiarize yourself with its content. Many of the restrictions that have been in place for the past couple of years have been lifted. However, COVID-19 is still present in the community, so this plan addresses how the district will continue to focus on student and staff health and safety. Over the past couple of weeks I have spoken to many of the teachers and support staff throughout the school district. I can tell you that there is a very real sense of excitement about the start of the new school year. Speaking for everyone that makes up RCCU1, we are really looking forward to welcoming back our students on August 17th! Best Regards, Chris A. Simpson, Superintendent of Schools
The RCMS Lady Cubs played their first game of their season on Thursday. A huge thank you goes out to the City of Olney for the use of the fields and the hard work that went into getting our field ready to play. Our next home game is August 17th at 4:30. If you get a chance, come out and watch!