Back-To-School Night at RCMS will be Monday, August 15th, from 6:00-7:30. Students can drop off school supplies, meet their teachers, practice opening lockers, and locate classrooms. Printed schedules will be available, if needed. Students entering the 6th grade and their parents will have Academy Night from 6:00-7:00. Middle School procedures, Skyward, and Schoology information will be covered. We hope to see all our middle school students Monday night!!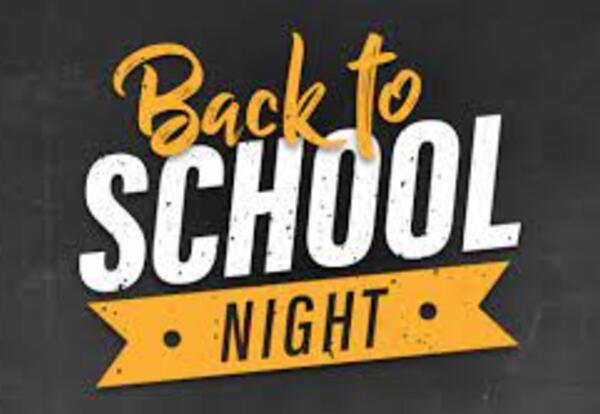 August 8, 2022 Dear RCCU1 Families: The new school year begins with a Teacher Institute on August 15th and 16th and the first day of student attendance on August 17th. A "Back to School Night" will be held at each school on August 15th and I invite you to make plans to attend. A schedule for the event is below. RCES PreK, Kindergarten, Grade 2 & 4 5:00 - 6:30 pm RCES Grade 1, 3 & 5 6:00 - 7:30 pm RCMS Grade 6, 7 & 8 6:00 - 7:30 pm RCHS Grade 9, 10, 11 & 12 6:30 - 8:00 pm As we begin the 2022 - 2023 school year, each school district is required to have a Safe Return to Learning Plan. This plan may be found on the school district website at
https://www.rccu1.net/
and is open for public comment until midnight on August 16th. Please take a little time to review this plan and familiarize yourself with its content. Many of the restrictions that have been in place for the past couple of years have been lifted. However, COVID-19 is still present in the community, so this plan addresses how the district will continue to focus on student and staff health and safety. Over the past couple of weeks I have spoken to many of the teachers and support staff throughout the school district. I can tell you that there is a very real sense of excitement about the start of the new school year. Speaking for everyone that makes up RCCU1, we are really looking forward to welcoming back our students on August 17th! Best Regards, Chris A. Simpson, Superintendent of Schools
The RCMS Lady Cubs played their first game of their season on Thursday. A huge thank you goes out to the City of Olney for the use of the fields and the hard work that went into getting our field ready to play. Our next home game is August 17th at 4:30. If you get a chance, come out and watch!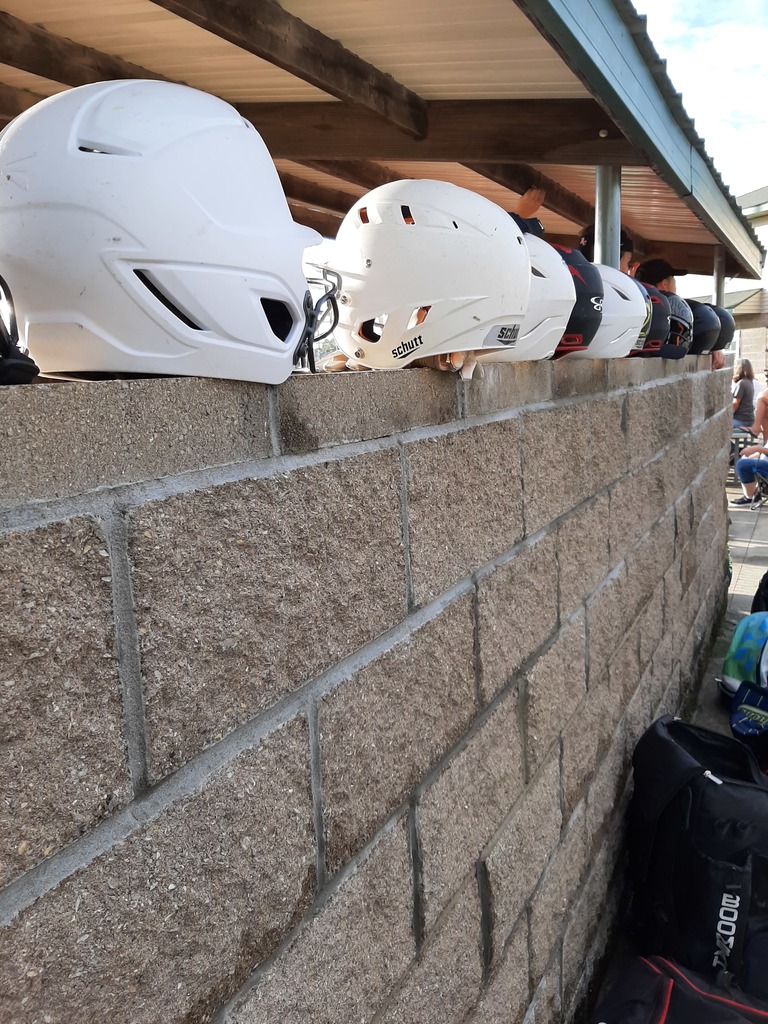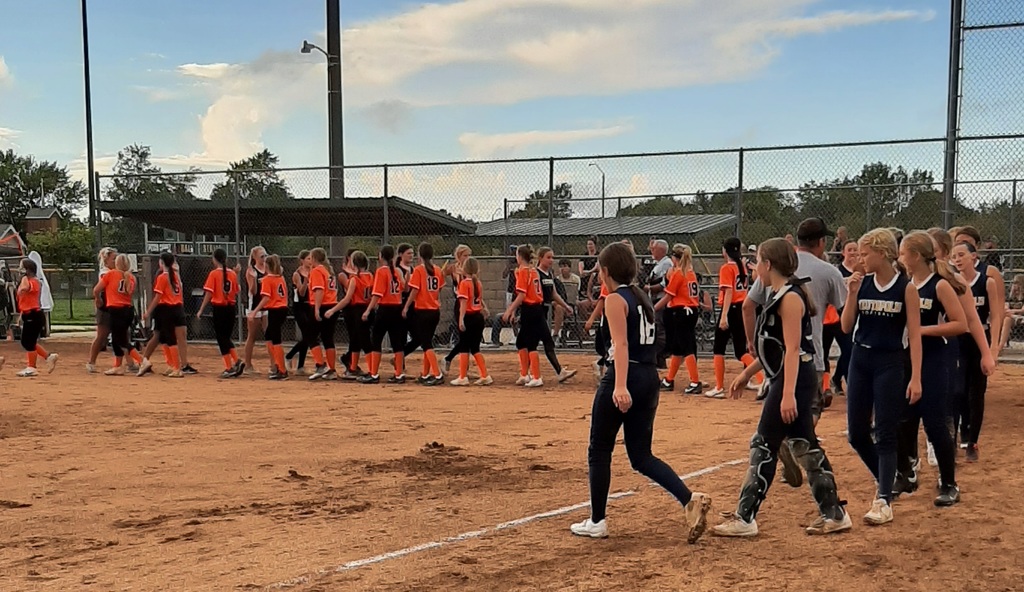 RCMS Cubs Baseball fundraiser! If you would like to purchase a shirt please see attached order form. We have order forms at the middle school. Make all checks payable to RCMS Cubs Baseball - Orders due by: August 9th.

RCMS Baseball Opening Day on August 10th at 4:30 pm!

RCMS Parents & Guardians - If you have not registered your student already, please go online and complete registration as soon as possible. We want to get classes established so schedules can be finalized. If you need your password reset, please call the school Monday - Thursday 7:00 am - 3:30 pm at 618-395-4372. Thank you!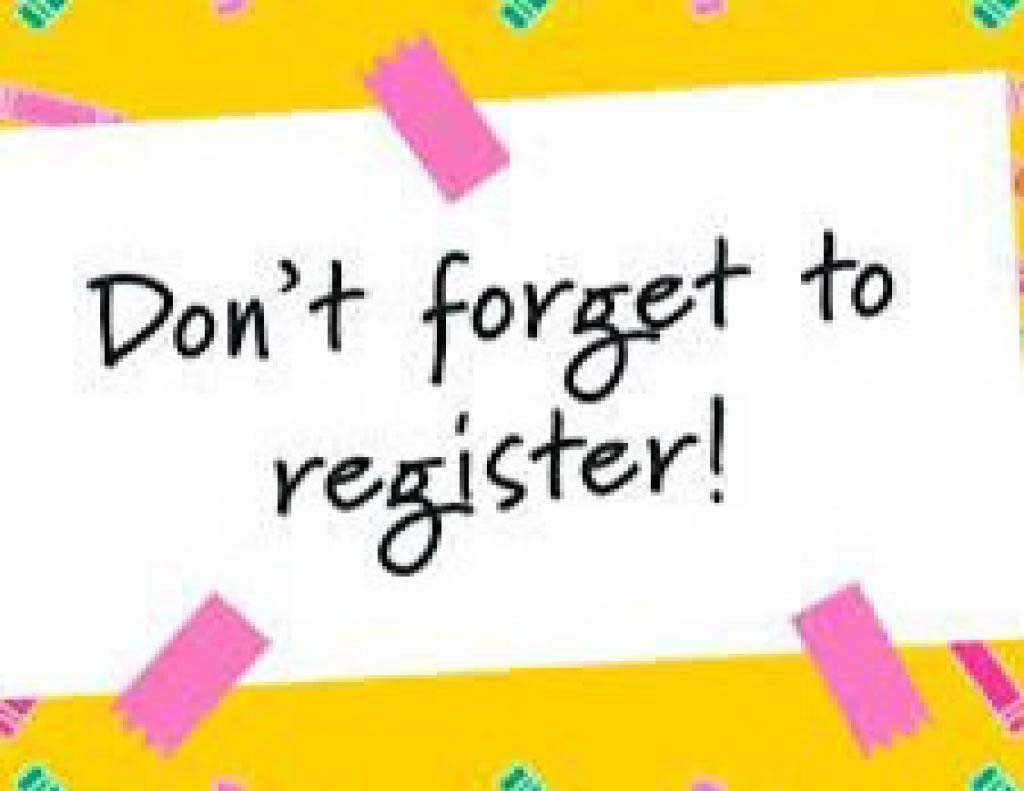 Calling All Athletes!! Here's another opportunity to get your physical.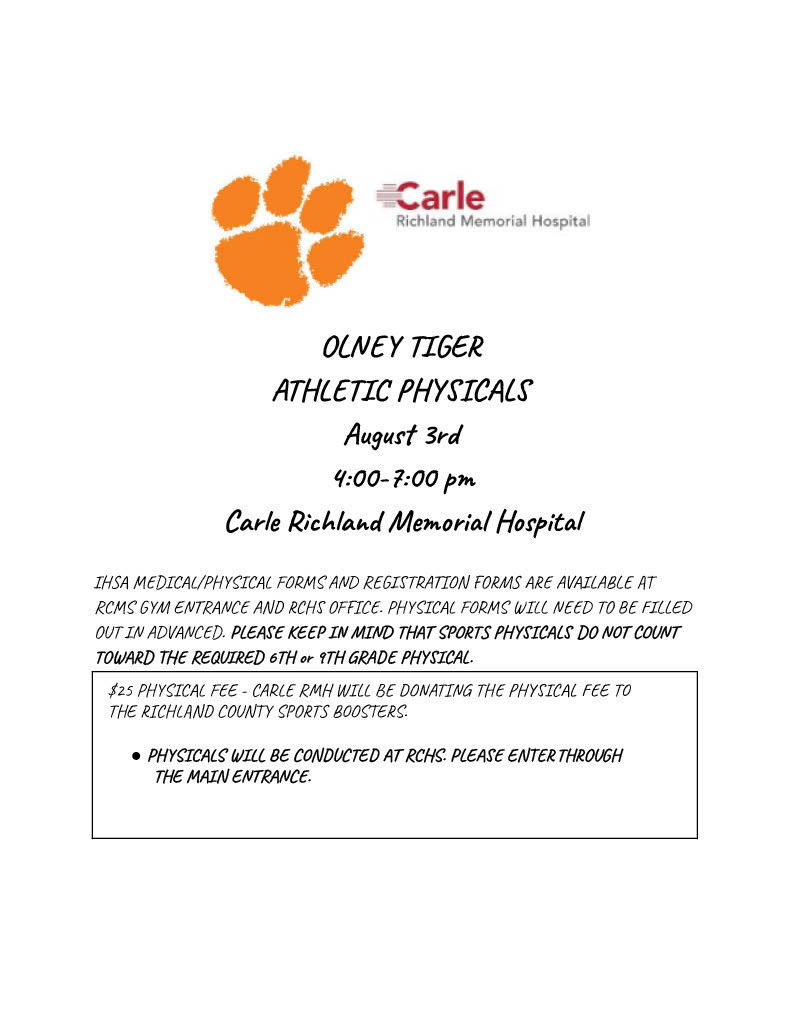 Middle school baseball practice will begin on Monday, August 1 at Musgrove Park from 9:00 -11:00 on field 9. Please see attached information.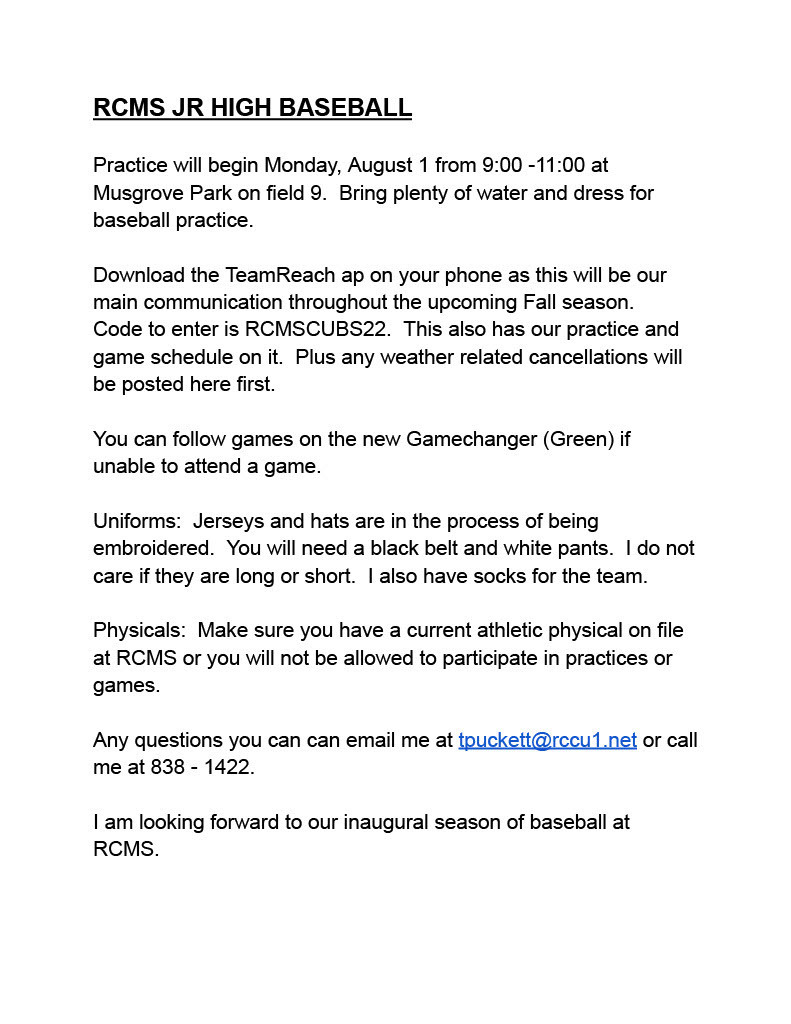 Another opportunity for Sports Physicals! Available for Middle & High School Athletes on August 8th. Please see information below.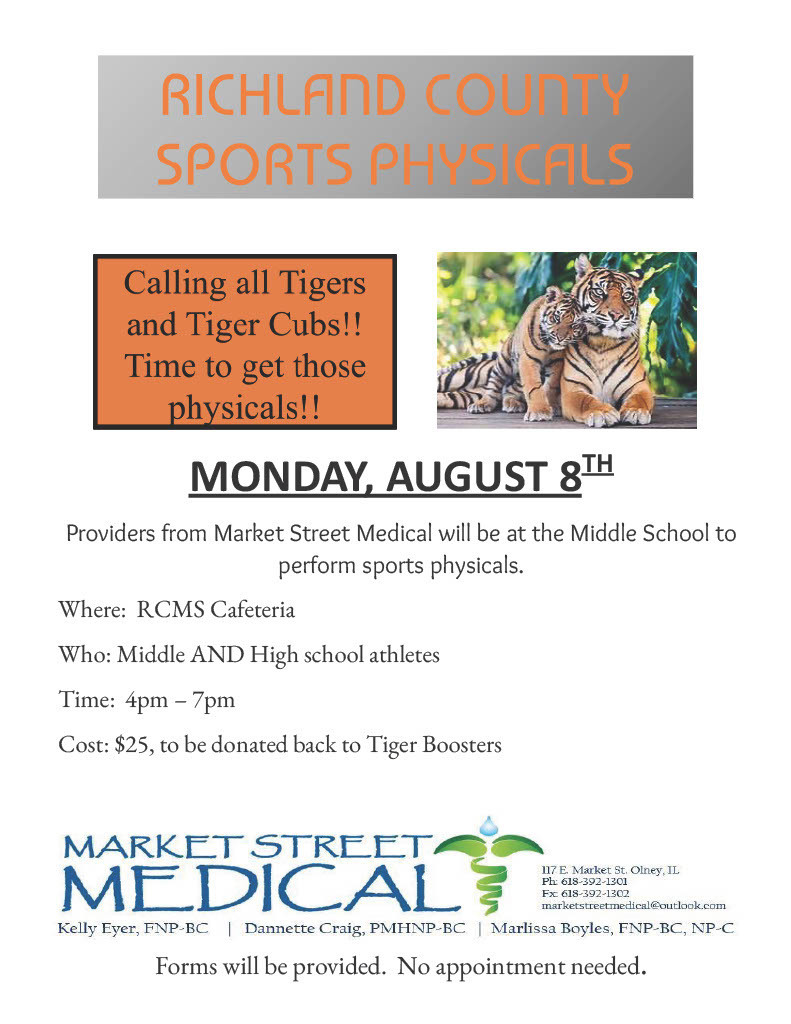 RCMS Baseball Tryouts for Monday, July 18th, will be held in Vets Hall at RCHS due to wet field conditions. Tryouts will be held from 9am-10:30 am.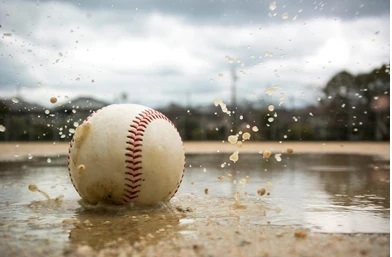 The Richland County School District online registration begins on Monday, July 18th and runs through Monday, July 25th. Log-in to your Skyward Family Access Account to begin registration. For more information please click the link:
https://5il.co/1dpad

ATTENTION! Middle school softball tryouts for students entering 7th & 8th grade. Tryouts - Tuesday (July 19) & Friday (July 22) from 3:00 pm-5:00 pm Tryouts will be at Musgrove Park - Field 3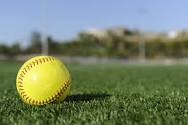 ATTENTION! Middle school baseball tryouts for students entering 7th & 8th grade have changed. Open Field - Wednesday (July 13) & Friday (July 15) from 9:00 am-10:30 am Tryouts - Monday (July 18) & Tuesday (July 19) from 9:00 am-10:30 am Both open field & tryouts will be at Musgrove Park - Field 9 (big field on the hill)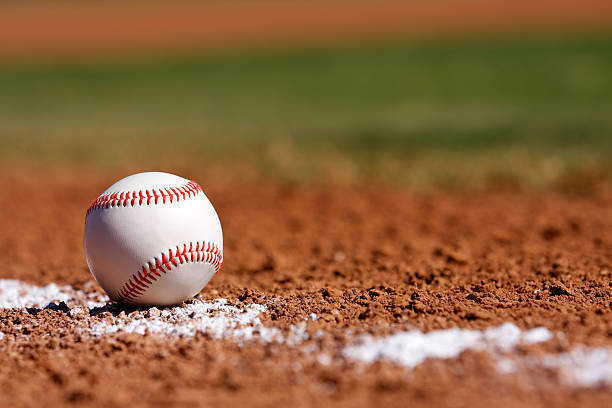 Weekend Backpack Food for Kids Program School Year 2022-2023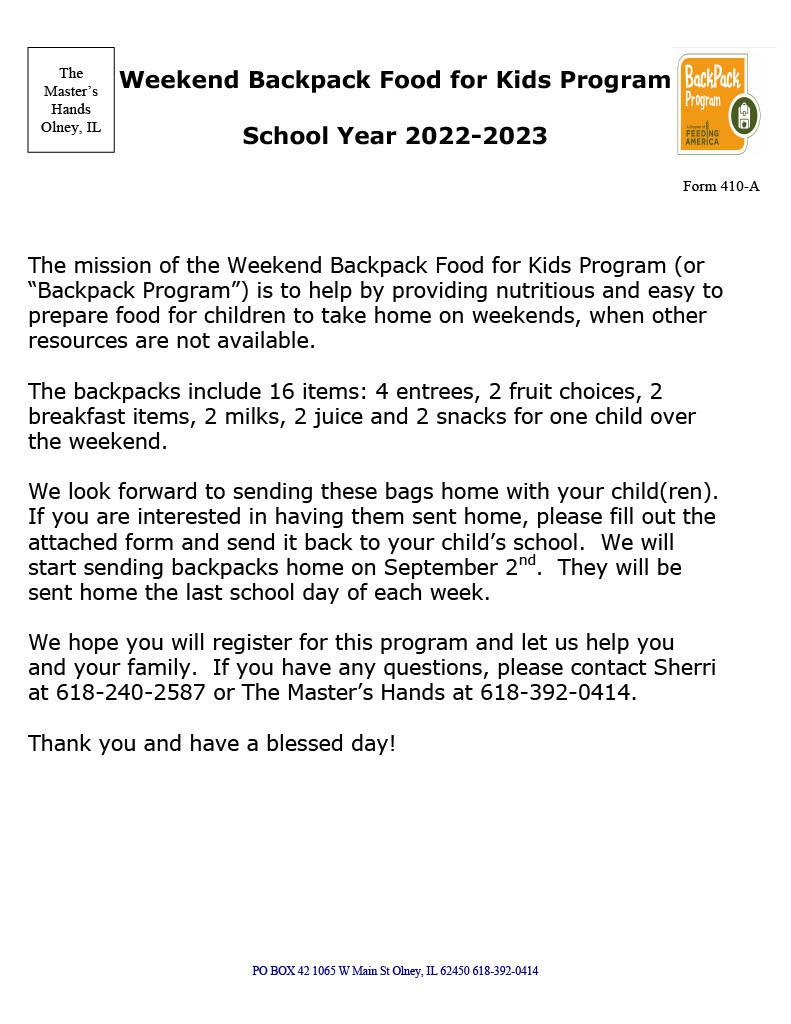 Fall Kids Mall Online Registration continues through July 12. Please register now for Drive-Thru Pick Up on July 29 & 30. Please click the link to register.
https://5il.co/1dann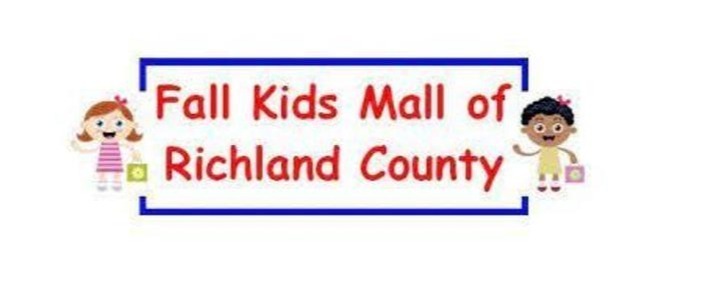 Summer 5th block begins tomorrow, Tuesday, June 14th at 9:00am. Everyone will need to use the back cafeteria entrance due to work on the roof near the front entrance. We look forward to seeing everyone tomorrow!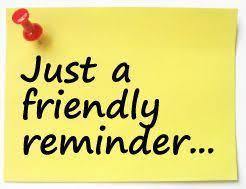 RCMS School Supply List for 2022-2023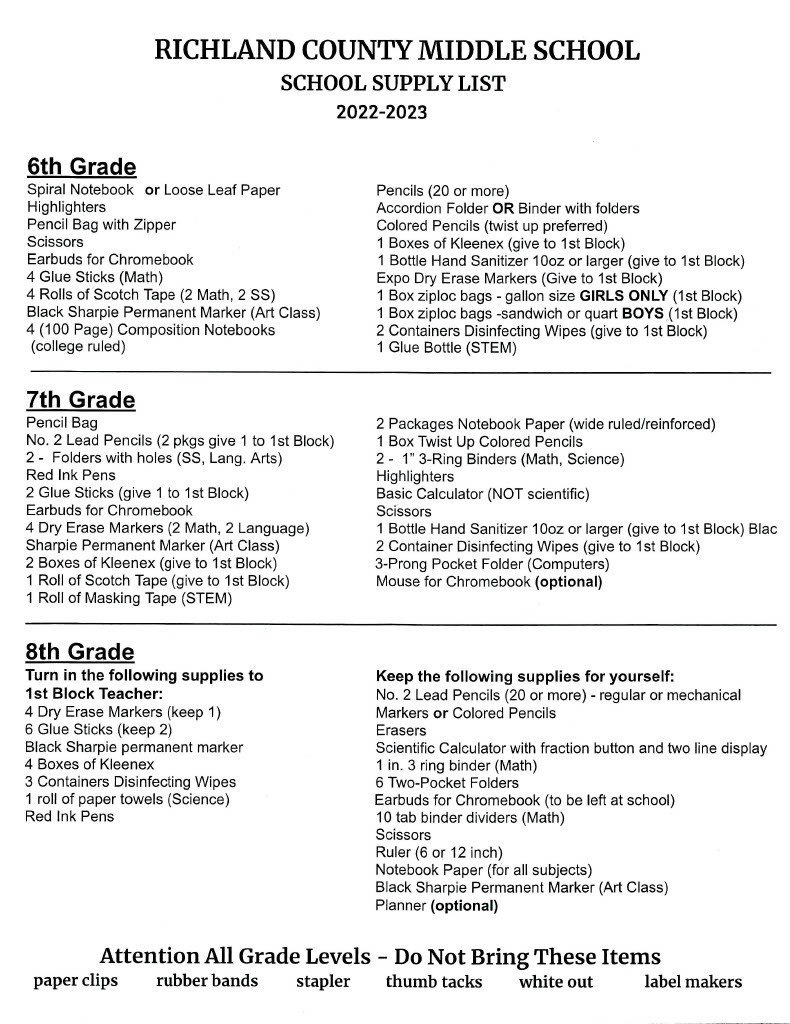 Congratulations ERFAE Teacher of the Year, Shelley Mann 6th Grade Math Teacher! Way to go! We are very proud of you!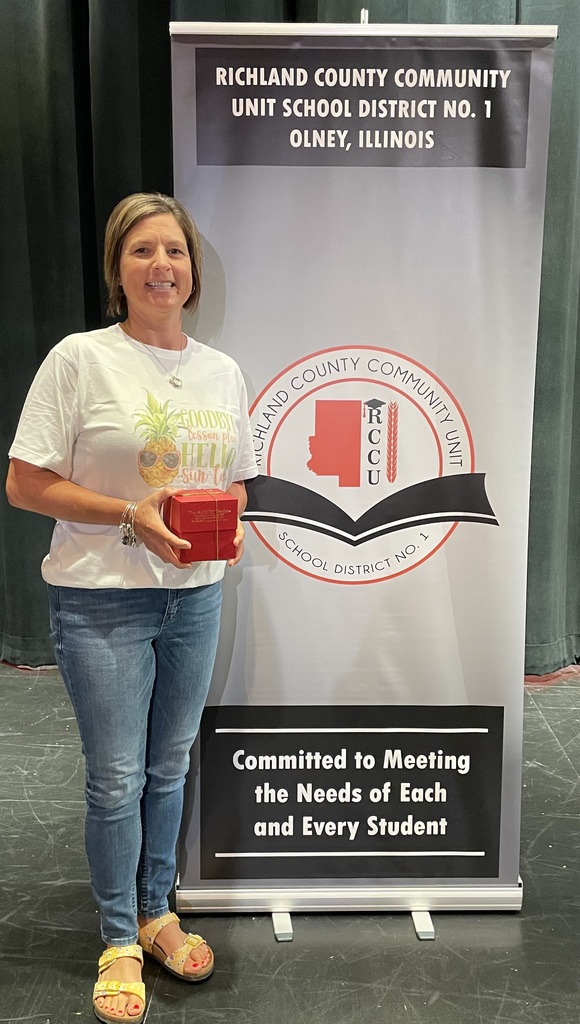 Free Children's Orthopedic Clinic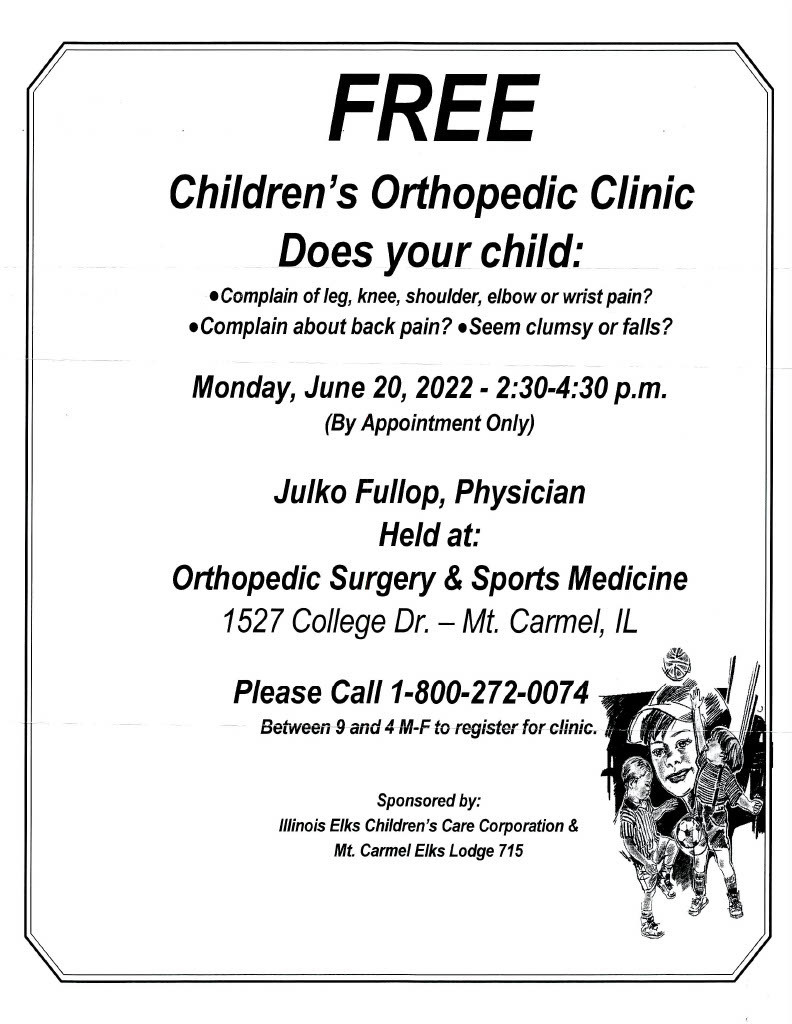 This is a reminder that Tuesday is the last day of school for students. School will be dismissed one hour early. Have a great summer and stay safe!