2021 - 2022 Back to School Letter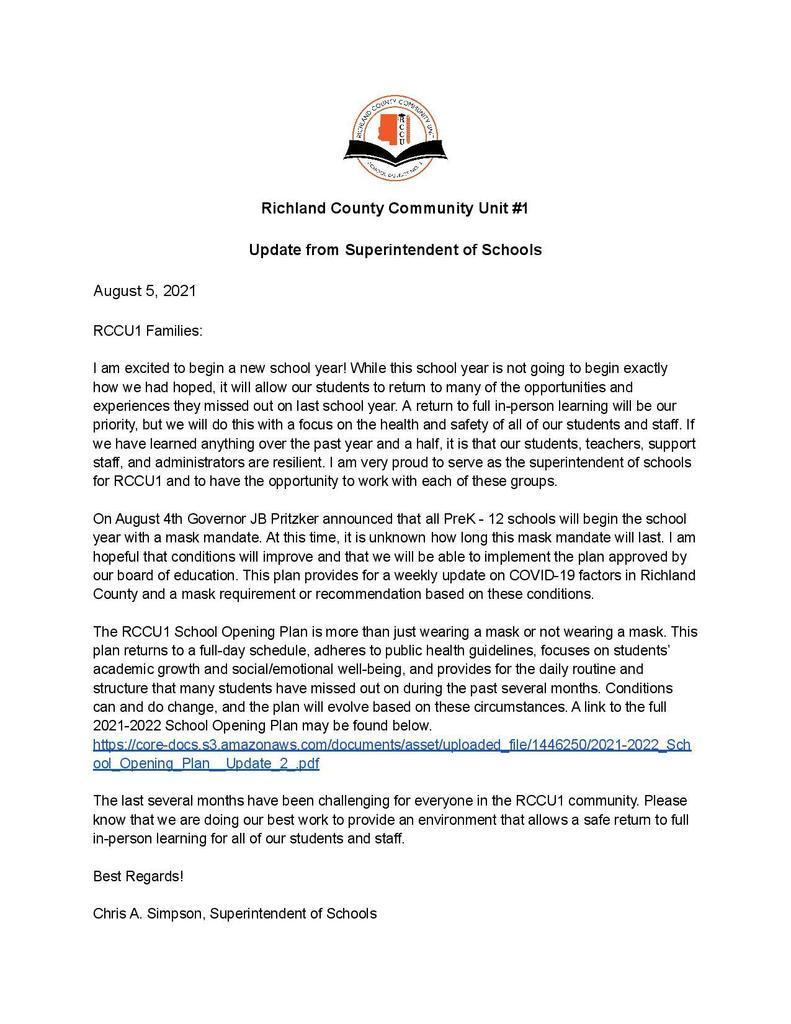 Shout-out to the Nurse Practitioners and Staff from Affinity and Market Street Medical, volunteering their time to administer sports physicals this evening. All proceeds are being donated to the Richland County Sports Boosters!!! Thank you all so much!!!!
Sports Physicals will be staring at 5 pm this evening at RCMS. No appointment necessary. Don't miss out on a wonderful opportunity to go ahead and knockout your Sports Physical for the 21-22 school year.
Sports Physicals for all Student-Athletes grade 6 - 12 On Thursday, August 5, 2021, representatives from Affinity Family Health & Wellness and Market Street Medical will be administering sports physicals for $25 per student. All proceeds will be donated to the Richland County Sports Boosters. This service will be offered in the Richland County Middle School cafeteria from 5:00 PM to 7:30 PM. This year, sports physicals will be open for all RCMS and RCHS student-athletes grades 6-12. Student-athletes need to make sure they have a current physical on file before participating in try-outs, practices, or competing in a sport. Physicals are valid for 395 days from the date the physical was completed. This is a wonderful opportunity, so don't miss out.

Lady Tiger Basketball Camp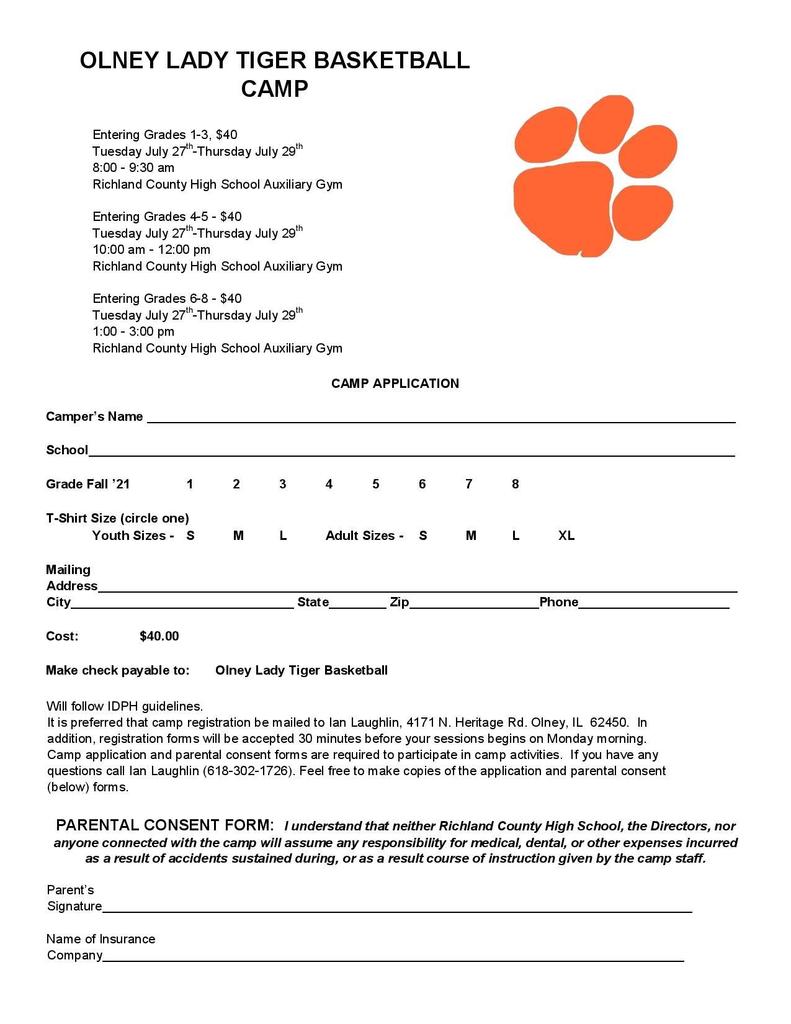 Summer 5th Block is fast approaching! It will begin on Tuesday, July 13th at 9am. All students need to report to the cafeteria upon arrival. *Reminder* If your student has chosen to receive a lunch, they will end their day at the Richland County Elementary School and will need to be picked up from there or will be transported by bus home if you have chosen this option. Face masks are still required. If your child does not have one, they will be provided one daily when they arrive.
ATTN Middle School Girls Interested In Playing Basketball (2021-2022): RCMS is offering Open Gym for Girls interested in playing basketball during the 2021-2022 school year. The Open Gym is available to Girls who will be in the 6th, 7th, and 8th Grade during the 2021-2022 school year. Girls will need to sign up for the 5th Block Summer Program prior to July 13. (Forms are available RCMS Main Office) RCMS Girls Basketball Open Gym will start on Tuesday, July 13th, and run through Thursday, July 29th, from 9:15 am - 11:25 am at the Auxiliary Gym at the High School. Each week RCMS Girls Basketball Open Gym will be on Tuesdays and Thursdays during this time period. Here are all the dates: Tues, July 13 and Thurs, July 15 Tues, July 20 and Thurs, July 22 Tues, July 27 and Thurs, July 29
Fall Kids Mall Pick Up Shopping Days - August 6-7, 2021. Registration begins July 6th thru July 18th. Forms will be posted on Facebook and School website

Summer 5th Block Schedule 9:00am - 12:00pm Tuesday-Thursday Beginning July 13 and Ending July 29 Lunch will be served at the Richland County Elementary School. If you have chosen for your child to receive a lunch, they will need to be picked up at RCES at the end of each day.

RCMS is very proud to announce that Mrs. Klingler is the RCMS ERFAE Teacher of the Year 2021. We are proud of her!

8th Grade Promotion Pictures will be available on Tim Dunahee's Facebook Page. If you would like to contact him please see attached information.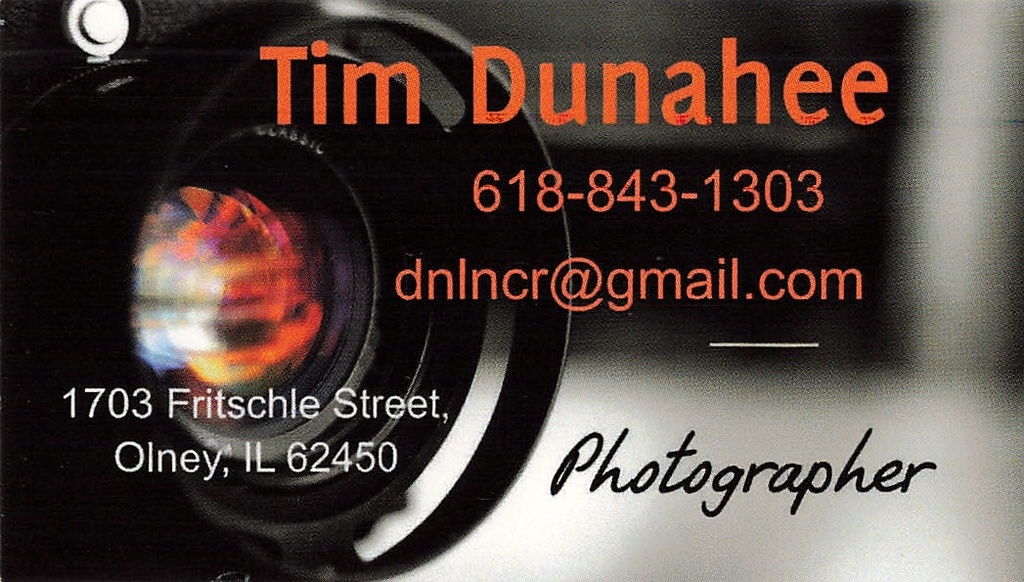 School dismisses one hour early on Thursday, June 3rd. Have a great summer!
8th-grade girls basketball players (who will be Freshman) Friday, June 4th at 9:00 am. There will be a meeting for anyone wanting to play girls basketball in high school in Room 106.
Amazing performance tonight by RCMS Students!!! Schoolhouse Rock Jr. was a sight to see!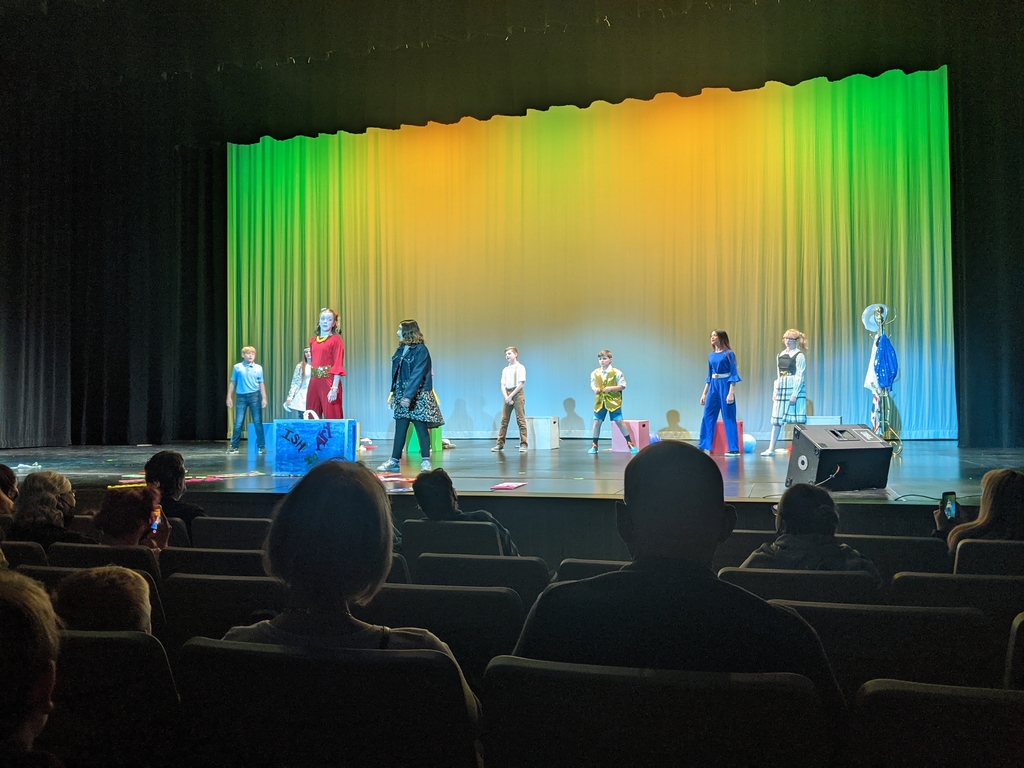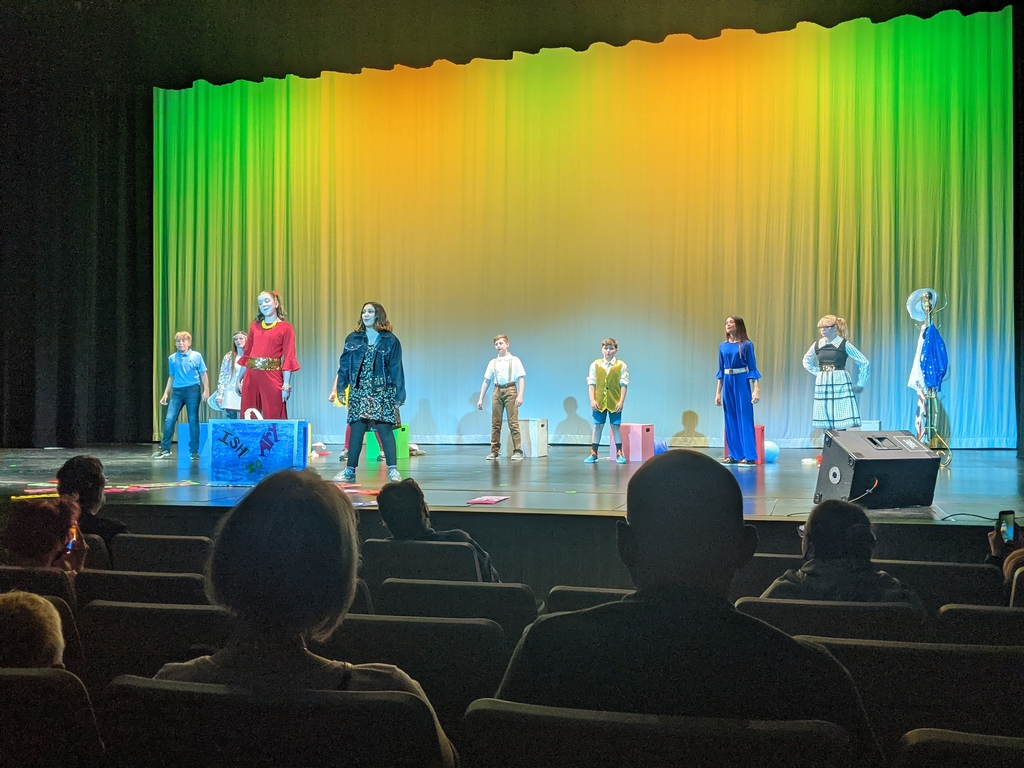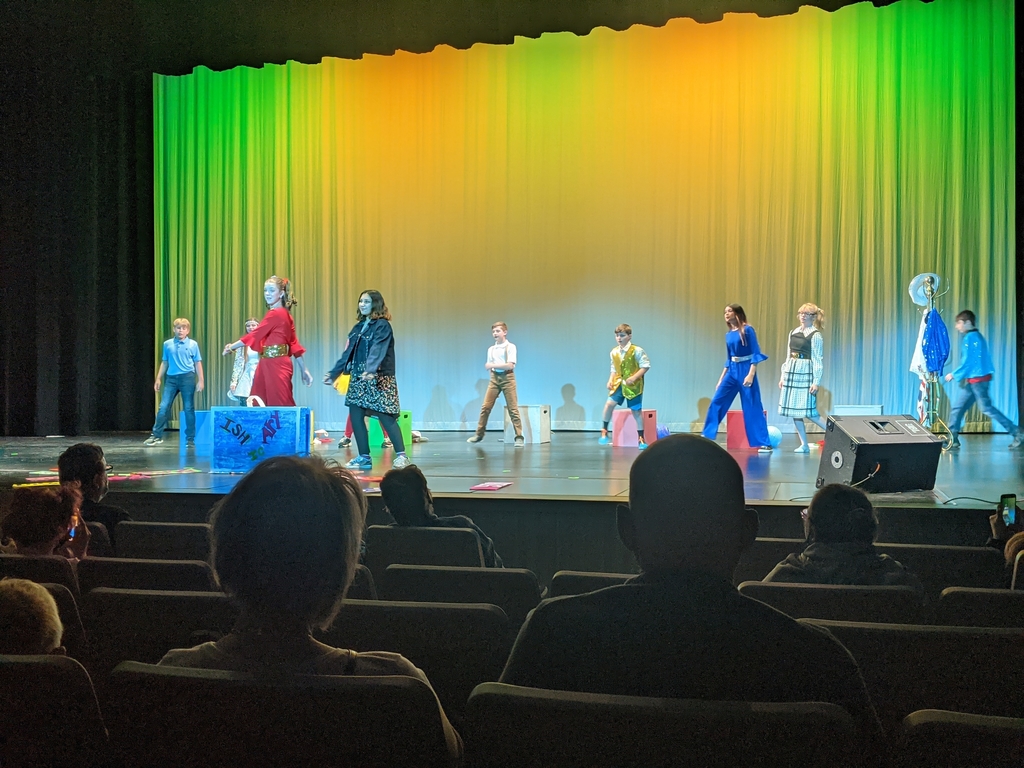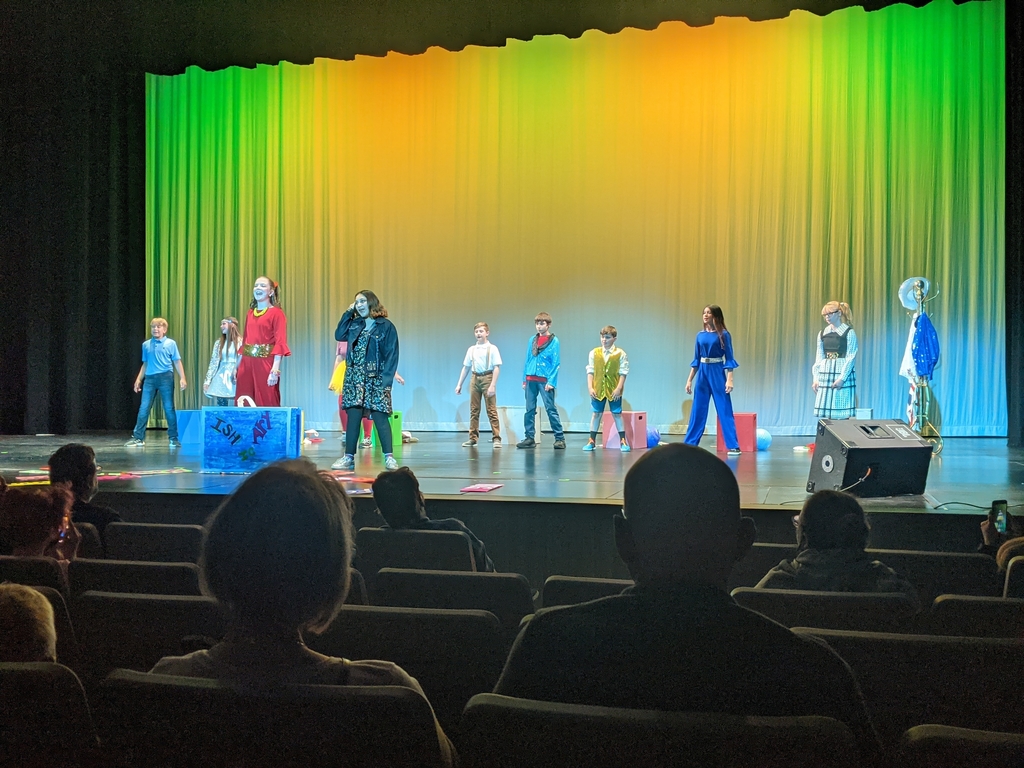 Pickup a Free Breakfast and Lunch at RCMS on Monday, May 17th. Pickup time is from 10:30 a.m. to 11:00 a.m. You may pick up your meals in the Bus Drop Lane, no sign-up necessary. Any Student is welcome!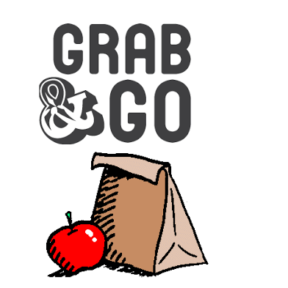 No school for all students on Monday, May 17, 2021 for a remote learning planning day.
The Region Track Meet scheduled for today (Tues, May 4) has been canceled due to today's forecasted weather. The Regional has been moved to Wed, May 5 with the same start time (1 pm).
No school for all in-person and remote students on May 17, 2021 for a remote learning planning day.
Congratulations to the Boys Track Team finishing 2nd Place in the Jr NEC!!!