No school for all students on Monday, May 17, 2021 for a remote learning planning day.
The Region Track Meet scheduled for today (Tues, May 4) has been canceled due to today's forecasted weather. The Regional has been moved to Wed, May 5 with the same start time (1 pm).
No school for all in-person and remote students on May 17, 2021 for a remote learning planning day.
Congratulations to the Boys Track Team finishing 2nd Place in the Jr NEC!!!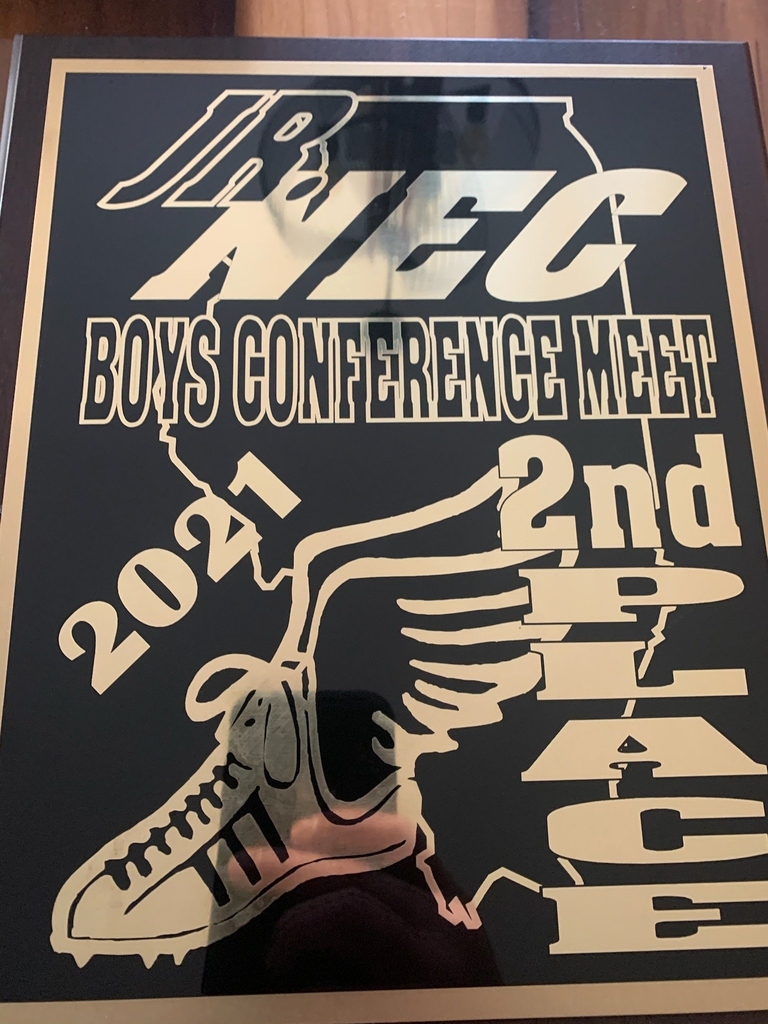 Congratulations to the Girls Track Team finishing 1st in the Jr NEC!!!!
Boys and Girls Track will have Track Pictures tomorrow, Fri, Apr 30 at 2 pm. Everyone needs to bring their uniforms for the picture.
Boys and Girls Jr NEC Conference Track Meet is a go for today!!! Buses will be leaving for Flora at noon. The Track Meet will start at 1 pm.
Boys and Girls Track Newly scheduled away Track Meet @ Flora this Thursday, Apr 22. Start time is at 4 pm. Buses leave the Middle School @ 3 pm.
Track Meet this afternoon (Tues, Apr 20) vs. Mt Carmel has been canceled due to the weather forecast. Mt. Carmel will be participating in the Track Meet tomorrow, Wed, Apr 21, along with North Clay.  
The Home Track Meet for Wed, Apr 14 vs Effingham has been canceled. Both Boys and Girls Track Teams will have practice on Wed at their scheduled time.
Girls Basketball (Home) vs Fairfield will start at 6 pm this evening.  Tonight is the last regular-season game of the year.  8th-grade Girls Basketball Recognition will be in between the 7th and 8th-grade games.   Olney will host the Lady Aces of Mt. Carmel on Fri, Apr 16 with a start time of 5 pm for the first round of the Regionals.  The link for tonight's game and the game on Friday, Apr 16 is listed below.
https://www.youtube.com/channel/UCuQJ_8cUROjm7ykyhvtgrKw/featured
IAR (Illinois Assessment of Readiness) is the state assessment and accountability measure for Illinois students enrolled in public education. IAR assesses the learning standards that are handed down by ISBE (Illinois State Board of Education). RCMS will administer this test on Monday, April 19 - Wednesday, April 21. Students will take sessions of both Math and English/Language Arts. We hope that our students are present during these three days of testing to avoid issuing make-up testing dates in the future. Although these assessments are not assessed locally, the data we receive helps us determine what our students know in the areas of Math and Language Arts, assists educators in supporting student learning, and is used to advance accountability at all levels. Please call the office at 618 395-4372 if you have any questions about this assessment. Thank you for your continued support!
Boys and Girls Track Meet (Home) This is a dual meet with St. Joe. We are not putting a limit on who can attend. We are asking that everyone that attends wear a mask and social distance. Field Events will be last due to the High School Football Team having practice where some of the field events take place. Start time is at 4 pm.
Girls Basketball (Wed, Apr 7) @ Lawrenceville - Will be allowing all spectators into the game this evening (No Limit). The game will be held at the High School to allow for social distancing. Lawrenceville is requiring that everyone in attendance wear a mask and asking visiting spectators to sit on the west side of the bleachers. They are still live streaming the game. Here is the link for the live stream -
https://www.facebook.com/ParkviewJuniorHighBraves
Information for tonight's game (Tues, Apr 6) for Girls Basketball @ Flora - There no limit on visiting spectators for this evenings contest. You are asked to wear a mask and social distance. The link for tonight's game is:
https://www.facebook.com/groups/pupsplaylive